A millionaire isn't just going to walk past your open garage door and offer you the cash you need to get big next week, although that's the dream, right? You need to put you and your business out there and get networking within your industry; talk to other business owners and get yourself invited to networking events. While in the previous article we've talked about the types of investors, now let's shed the light on how to find them for your tech startup.
Here's how to how to find investors for an app in brief:
Know your market, and take note
Use your connections
Get into accelerator programs
Have a quick pitch in your pocket
Know your market, and take note
You need to get your ideas clear and organized, so first, you have to write down all the contacts and connections that you've already got with investors that might be useful to you. There are thousands of venture capitalists with money to invest out there, but you just need contact with a solid 30–50 of them to be in with a chance of getting money. When looking at where to go, follow the advice you get along the way, the best investors come with a recommendation.
Use your connections
You want investors to come with a recommendation, and it's infinitely better for you to come wrapped in good words from a friend or colleague too. Take advantage of all of the connections you've picked up over the years, there're three areas of your life to take a look at:
School — tap into your alumni networks and business groups that have grown out of them
Work — consider all of the people you've worked and collaborated with over your career
Social – your social network accounts and real-life friends and peers can be invaluable
Look for people in the finance community or those who know people who do, make a list of these people so you can systematically approach them. Put together different approaches depending on your relationship with them and see if anyone in your extended circles can connect with useful people. It's never a bad thing to ask people to help you.
Get into accelerator programs
An accelerator program lets you tap into the expertise, find other business people in the same situation as you help you source mentors and soften up some of the rougher edges to your idea. There are a few different ways these programs are structured, but usually, there is some seed investment on offer in return for equity, and there'll be a Demo Day at the end where you can pitch in front of engaged investors with money to inject into a great idea.
Have a quick pitch in your pocket
Once you've got yourself facetime with an investor, you need to seal the deal. When you invest your time into your pitch, they're more likely to invest their money in you. What's your unique selling point and who makes up your niche market? Keep it succinct, powerful, and clear. You're the only one who can create your pitch, you need to get to grips with your pitch deck and know your value prop. Make it easy for someone to pass your pitch along even if they're not pumping money in.
Top 6 Types of Investors For Tech Startup
The world is full of entrepreneurs ready to take on the world, but 99% don't end up getting the long term investments. Read further to know what you can make differently.
To get the right investor on board, you need to know your stuff: do your due diligence, get your pitch on point, have a business plan that is realistic, and research your market. But first…
Who you should look for? When you're on the hunt for investors for your small business, there's some language and terminology you should get to grips with.
Possible Business Tech Startup Investors
Angel Investors
The technical definition of an angel investor is someone with an earned income of $200,000 or with a net worth over $1million. This type of person floats around most industries and help entrepreneurs who have made it past the seed investment stage but aren't ready to hit the venture capitalist scene yet.
Venture Capitalist
A venture capitalist (VC) is an investor who puts money into startups that they see as having long-term growth potential. They're usually investment banks, people with a lot of spare cash, and other types of financial institutions. VCs do play with a lot of risks, but there is also the possibility of big pay-offs with the right investment…
Peer-to-Peer Lending
There are websites that specialize in matching small businesses to small scale investors, this is peer-to-peer lending. You make a profile and put your business plan out there and then lenders bid to invest in your business. Things are normally done on a quite personal level, with the interest rate on the lending being negotiated directly between the business and lender, and then the funds get released to the company.
Corporate Investors
Big corporations are always looking for ways to diversify their assets, find new talent, and get in on the latest technology to keep them competitive. Investing in startups is one of the best ways for the big players to do this; it keeps them relevant and can boost revenues and profits. There are corporations with funds set aside specifically for investing in startups, and there are a multitude of accelerator and incubator programs as well as business support ecosystems that are helping small businesses cultivate their opportunities.
Crowdfunding
Crowdfunding can make literally anyone into an investor. Sites like Kickstarter, GoFundMe, and Indiegogo let you pitch your business or product and anyone, anywhere, and they can choose to donate or pledge money. The best thing is that you aren't ceding any of your company equity or value in the process.
Accredited Investor vs Non-Accredited Investors
The U.S. Securities and Exchange Commission (SEC) makes a clear definition between these two and it's important to understand the difference when you're looking for capital. In order to make sure the general public isn't taking big, unnecessary risks, the SEC demands that investors get accreditation. You need to make sure that your investors are accredited — it's something that every small business needs to know about so you don't get screwed further down the line.
Clearly, there are lots of different types of tech startup investors and funding streams to consider for startups. Knowing the difference is going to make your hunt for capital easier and more effective, you'll have a better chance of finding the right investors quickly. It's not going to be perfectly easy to find investment, anyone who says otherwise knows nothing and you need to ignore them, but it's definitely an achievable goal. Following our advice should make things clearer, a little easier, and faster.
GET YOUR MVP IN 45 DAYS
Meet the first-ever MVP production line in the world by Fulcrum
Learn more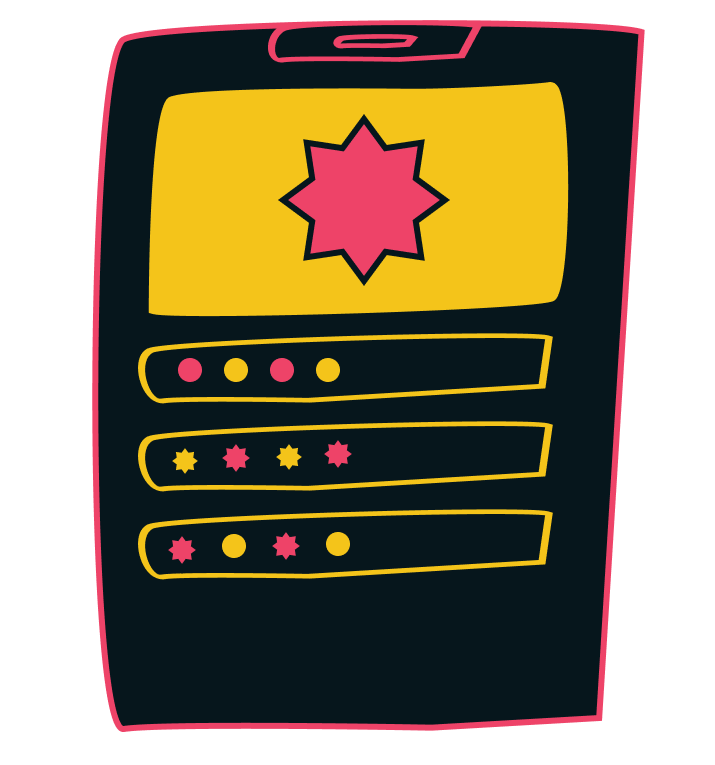 Summing Up: How to Find Investors for an App
Whether you're going to smash it out of the park or sink like a damp squib all depends on your pitch. We've got some great tips to make your pitch effective, and by that we mean will get the cash injected into your business. When it comes to pitching, we've got you covered with tips for attracting angel investors and venture capitalists — two very different but equally useful beasts.

Oleksii Sekundant
Co-founder & CBDO at Fulcrum Rocks
Next Article