As more and more businesses go online the various IT services become more and more expensive. Skilled software developers become harder and harder to find and hire. This is why IT outsourcing is so popular these days.
If you read this article, chances are you are looking for an IT outsourcing agency right now. Where do you start? What do you look for? What should you expect out of this type of cooperation? How do you check the vendor's estimation? Can you see the pitfalls before signing the contract?
We at Fulcrum are experts in IT outsourcing. Not only are we an IT outsourcing company ourselves. We have delegated work to other agencies as well. So we have both the vendor and the client perspective.
Keep reading if you want to understand IT outsourcing and learn answers to the mentioned questions.
IT Outsourcing Models
IT outsourcing is a practice of hiring an external team to do some or all the IT functions the client business requires. Depending on where the IT services provider is located outsourcing can be divided into three types:
Onshore. Here the vendor company comes from the client's country. In a more rare definition, the onshore outsourcing company comes from the same economic zone.
Nearshore. Here it is "close" to the client's country and probably provides benefits like a common time zone, the same language, currency, and so on.
Offshore. An offshore outsourcing company is far from the client. Not surprisingly, offshore teams offer the best budget options.
There are also three IT outsourcing models we define:
Delegation of an already planned project
Hiring an IT company to create a product from scratch
Outstaffing
Delegation of an Already Planned Project
If you have a project, but your team can't catch up with the deadline, and you need someone else to handle it, then this model is for you. An IT company provides you with developers and other staff, and you give them instructions on how to handle your project.
Such a model of cooperation concerns specifically the implementation part of a project. It works best with not too complicated projects with typical and well-studied functionality.
Hiring an IT Company to Create a Product from Scratch
This model implies a client has only an idea of a product. And hires a team to create that product. The team in this scenario is usually dedicated to this project only. So it becomes the client's andisor on all aspects of the project – technical and product related.
Of course, this partnership model starts with a search for a good IT outsource company. After all, it takes a lot of skill and experience to create a good product. The development of a big project is never an easy task. And outsource companies have to be ready to react and work diligently.
The model works great for complex long term projects, startups, and innovative products.
Outstaffing
This cooperation model implies the client already has an IT team and needs only separate specialists to cover some scope of work. To temporarily enlarge the team with a specialist in a rare technology or catch up with a deadline. This one is a great option in case you need a skilled specialist right here and now for some specific project.
Naturally, this model works best for short term projects.
Things to Pay Attention to on Every Major Phase of Cooperation
When you decide on the model your project will require, it's time to look for the service provider. How do you make sure the IT outsourcing company you've found is the one? After all, choosing the wrong partner can increase your project's costs and delay it quite a lot.
Let's look at the major stages of cooperation with an IT service provider and what you should pay attention to on each stage.
Pre-sale Phase – What to Keep in Mind Before the Agreement is Signed
So, how do you actually find an IT vendor? As with everything else, you will probably Google first. What should you pay attention to when assessing the hundreds of companies worldwide? Here are the most crucial things:
Reviews. There are various repositories where you can check the vendor's reviews. The most well known one with reviews on software developers is Clutch. Search for the company you've found online and look at what their clients have to say. This is a great way to check if the company has a bad background.
You should also check if the company has bad reviews from its employees. To do that, search for local job boards and such. If there's a lot of employees with bad experience with the company, chances are the people assigned to your project won't be motivated to do a good job.
Portfolio. When you've found a company with good reviews from both clients and employees check their portfolio. If they have projects similar to yours it's a good idea to make sure they actually delivered those projects. You can ask the company to refer you to their previous clients and ask those clients about their experience.
Estimation. When you start the communication with the vendor of your choice you should already have a scope of your project ready for them to review. This doesn't have to be a very detailed document. But the vendor should get at least a high-level understanding of the project. It's a good sign if they ask a lot of questions about your product and business goals. And take their time to offer an estimate. We at Fulcrum usually take about a week for that.
Meeting the actual team. It's a major red flag if the vendor company doesn't allow you to meet the actual tech specialists who are going to work on your project. This might mean they do not have an in-house team at all and are just hiring freelancers or reselling the projects. So ask to meet a tech lead at least. After you meet the team and discuss your future project, the vendor will provide a proposal. What should this document have?
Roadmap. The main thing the proposal should have is not the estimated budget. Though it is important. But the main thing in the proposal is the project roadmap. It won't be a detailed one with all the deadlines set precisely. But it should have the major features listed and the estimated timeline for delivery of those features. And it has to include the discovery phase.
Tech stack. The proposal has to list both front- and back-end tech stack, cloud architecture, databases etc.
Project manager and QA. Every project has to have a project manager and quality assurance engineer.
Maintenance estimate. You should also have an estimation on how much it will take to maintain the project after the MVP is finished and the project is transferred to you.
Acceptance criteria. The agreement has to list them so you have a clear understanding of what you can expect and what the product will end up like.
It goes without saying – when you have the actual agreement on hand you should check it with a lawyer before signing.
Execution and Delivery Phase
After the agreement is signed the actual work begins. We won't delve deep into every stage of the software development life cycle here. We'll just list the main things you should pay attention to.
Communication. After your IT partner completes the discovery phase you should have a clear understanding of the milestones, sprints, and deliverables. They have to provide a schedule of demos and meetings. The main thing here – you should have a person on the team you can always talk to. So you need to discuss which communication channels are going to be used etc. And you need to be able to be as involved in the project as you want to be.
Transparency. No plan is perfect. There are always risks and unexpected issues. It's a major red flag if your vendor tells you everything is going to plan, especially on the initial stages. It is also important that they provide a clear understanding of the architecture and third-party integration the project will require. These things should not become surprises later on. It is a good sign if the vendor provides you with access to Jira. So you can see the daily progress yourself.
Quality assurance. You can not build good software without fixing bugs. It's just the fact of life – bugs happen. QA plays a crucial role in delivering a good product to your end-users. So you should pay attention to the way the testing is done. If a critical bug seeps into a release.. Well, you can imagine your losses. So the QA should be done on every stage of development.
Close Phase
When the MVP is ready and released the vendor transfers the project to you. What should you get?
Access and ownership. You should get access to everything, from the admin panel to the design materials. And you should have full ownership of the code base.
Documentation. This includes all the business documentation created during the development. And the project requirements as well. You should have every product feature well documented. All the research the vendor did should also be handed to you.
| Pricing Model | Pros | Cons |
| --- | --- | --- |
| Fixed price | No overpayment, No turn-ups, No supervision, No distrust | Longtime preparation, minor control, communication difficulties |
| Time and Materials | Flexible budget, No preparation cost, Agile orientation | No deadlines, low budget control, time for participation |
| Dedicated Team | Catch-all control, tasks flexibility, straightforward communication, reliable team, high effectiveness | Expensiveness, time expenditure, management costs |
LOOKING FOR TRUSTED DEVELOPERS?
Hire a handpicked team of developers right now!
Get in Touch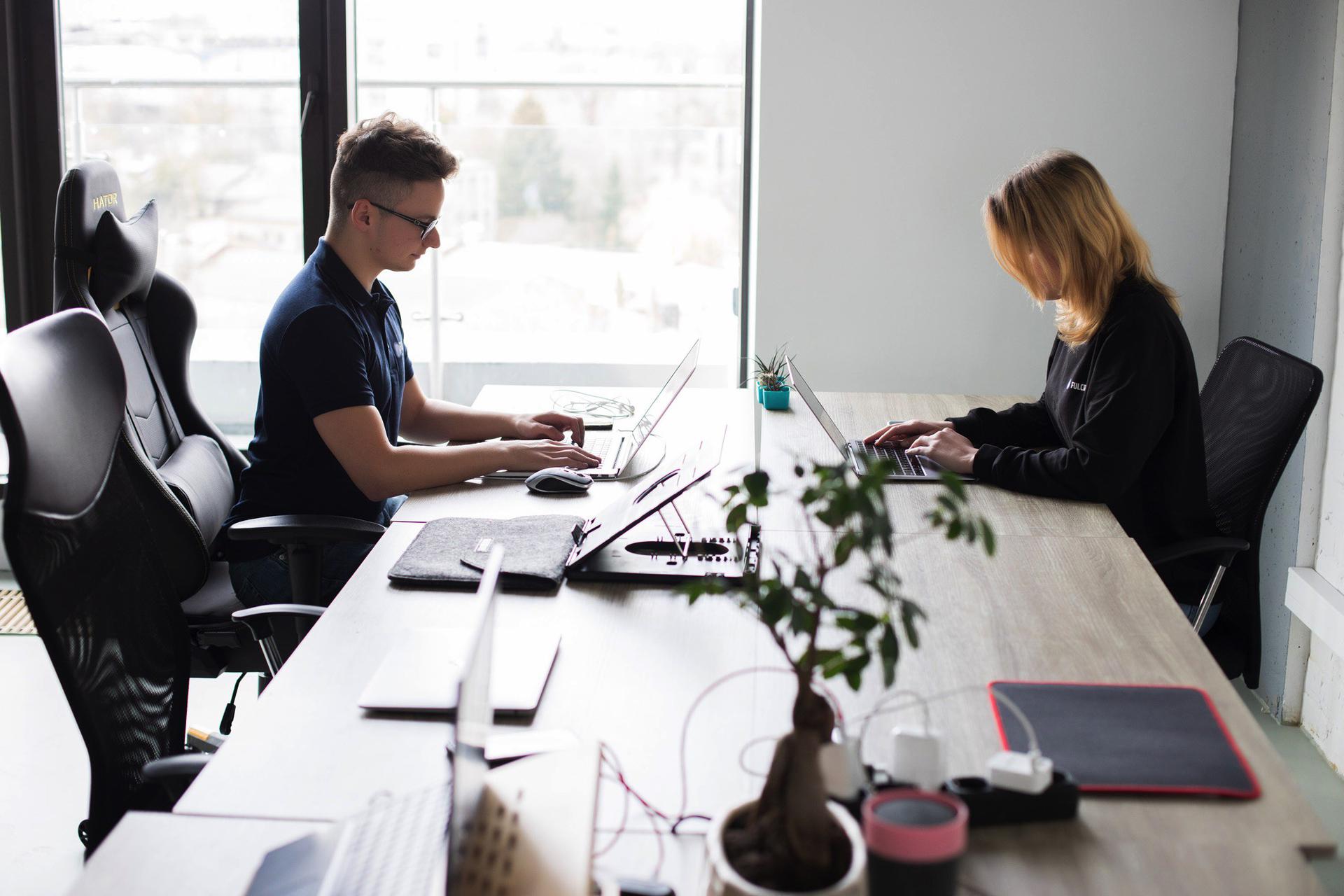 Fulcrum.Rocks is an IT Outsourcing Company You Can Trust
As we've already mentioned above Fulcrum.Rocks has a lot of experience in outsourcing, both as a vendor and as a client. And we made it our mission to deliver great products for our clients.
That's why we pay so much attention to details, communication, transparency, and documentation. We implement best practices and create processes that help us achieve our goal.
FAQ: IT Outsourcing
Which of the following is a risk of outsourcing and its functions?

When you hire someone else to do your work something can always go wrong. This is why you need a good outsourcing company. In the case of offshore, IT outsource company timezone differences may be a problem.

What is outsourcing?

Outsourcing is a deligation of part of your work to another company. You can hire an outsourcing company to do part of a project or to create a new product from a scratch. There is also outstaffing, which allows you to hire staff members from another company.

What is an outsourcing company?

An outsourcing company provides external IT services.

What is the top reasons for development of global outsourcing and its services?

It is always easier to delegate your work to another company. Especially if they are specialists and can improve your project and make it in-time. Due to the Internet, you can find outsource company any time in any part of the world. And usually, it is cheaper than creating your own developers' team. Especially if you need a one-time project.

Oleksii Sekundant
Co-founder & CBDO at Fulcrum Rocks
Next Article