You have an idea of a brilliant new product. You even have a budget to create it. Now you need a team of experienced software developers to do it. But how do you know if the provider will fit your requirements? You negotiate.
A good Request for Proposal (RFP) will simplify those negotiations both for you and for the development team. One of the main goals of an RFP is to help you collect offers from different teams and choose the proposal that meets your requirements best. A good software development request for proposal allows a vendor to offer the most effective tech stack. The one that will solve the problem your product is intended to solve in the most efficient way.
In this post we will show you how to write a request for proposal. To help you provide your development team with the essential information on your project. We will show you proper formatting. And provide examples of software development RFP you can use as reference or even a template.
What is RFP
In the larger world, an RFP is a document written by government organizations, nonprofits, and companies. They usually do it for large projects that need to be competitively bid on. These are usually large contracts that require due diligence. So, a nonprofit writes an RFP and invites vendors to bid on it. The vendors submit their proposals according to the requirements listed in the RFP. The proposal with the lowest price or best value for money is awarded the contract.
A software development proposal request is essentially the same. You write your requirements down. Then send them to a software development company. They do their research and offer a proposal to you. You either agree to it, renegotiate or go elsewhere.
An RFP should be the first step you take before looking for a software vendor for your product. The document should contain critical details, specific requirements, even the expected delivery timeline. Simply put, an RFP is a basis for further discussions of your project with a development team.
How to Write an RFP
Writing a good request for proposal for software development will take a bit of your time. But the results you will get from it are definitely worth it.
There's no officially documented RFP formatting. Or any official rules on how to write a partnership proposal you'll have to follow. But there are generally accepted good practices. And things that are considered good to have in a compelling RFP. We'll look into these next.
Introduce us to your business and market
It's good to begin with a brief introduction of your business. Just a bit of general information on what it is you do will be enough. What is the company mission? What are your values? What are your long-term goals?
Describe your project/product idea
Introduce the development team to your idea. What problem would the product solve? What pains is it meant to help with? Make sure to mention your target audience. If you have market research on hand add a brief summary of it too. Other questions you might want to answer on this step are:
How will the proposed software help you achieve the long-term goals?
Which business processes will this new product improve?
If there's an existing solution, are there any flows in it?
Which potential complications do you anticipate?
Read more: What is Product-Market Fit and How We at Fulcrum Help Our Clients Find It
Crucial features
You do not have to name every feature you think your product should have. In fact, during the discovery stage most of the features you imagined will be proven unnecessary. While the features you didn't even think about will be found to be essential.
But letting us know which features you think are absolutely crucial will let us understand the logic of the product you have in mind. So we will be able to understand the product better. And  offer solutions to fit that logic.
Read more: Three Prioritization Techniques with which Fulcrum's Products Rock
Limitations
Are there any budget or legal constraints? Maybe there are some technological limitations? Make sure to mention them all in your RFP.
Project scope and deliverables
It is rather challenging to estimate the scope of a software project when it is just an idea. Especially if you do not have a deep understanding of the software development process. So don't go into technicalities here. Just list the work you expect to be done. And the deliverables you expect to receive.
Metrics
Mention the metrics that most matter to your business. So the development team can design the product with those specific metrics in mind.
Proposal requirements and selection criteria
It is a good idea to name the requirements for the reply proposal if you have any. Do you need to know the technology scope the software developers use? Do you have to see the portfolio?
If the previous experience in the same market is crucial for your project you need to mention it too. If there are other criteria that will influence the selection of the vendor, name them here as well.
Other things to add to your proposal request
As you can see the request formatting we propose here doesn't have any overly technical information. Most of the clients do not have the expertise to know or care about things like:
infrastructure requirements;
software development approaches;
or project management methodologies.
But if these technical things are indeed important for your project and you can name them – please do.
RFP Example
We can't show you a real-life example of an RFP from our own practice. We think it would be unethical of us to share such a thing. But here's what a hypothetical RFP might look like for one of the projects from our portfolio:
We are a car dealership from Kyiv, Ukraine. We are the largest dealership of our brand in Eastern Europe.
Our current website is outdated. It doesn't provide all the info on our products, lacks usability, and doesn't fit our business goals.
To fix these issues we need a new website that will be innovative, user-friendly, and functional. It has to provide our customers with maximum details on our products and services.
The main features we envision are:
informative catalogue;
loan calculator;
test- drive booking;
advanced search;
functional admin panel for our managers.
The main metric we plan to focus on is conversion rate.
To make a decision of the partnership will require a PRD. The solution you offer has to be scalable. We would also like to review your portfolio. And get information on your tech stack and approaches you use in your work.
LOOKING FOR TRUSTED DEVELOPERS?
Hire a handpicked team of developers right now!
Get in Touch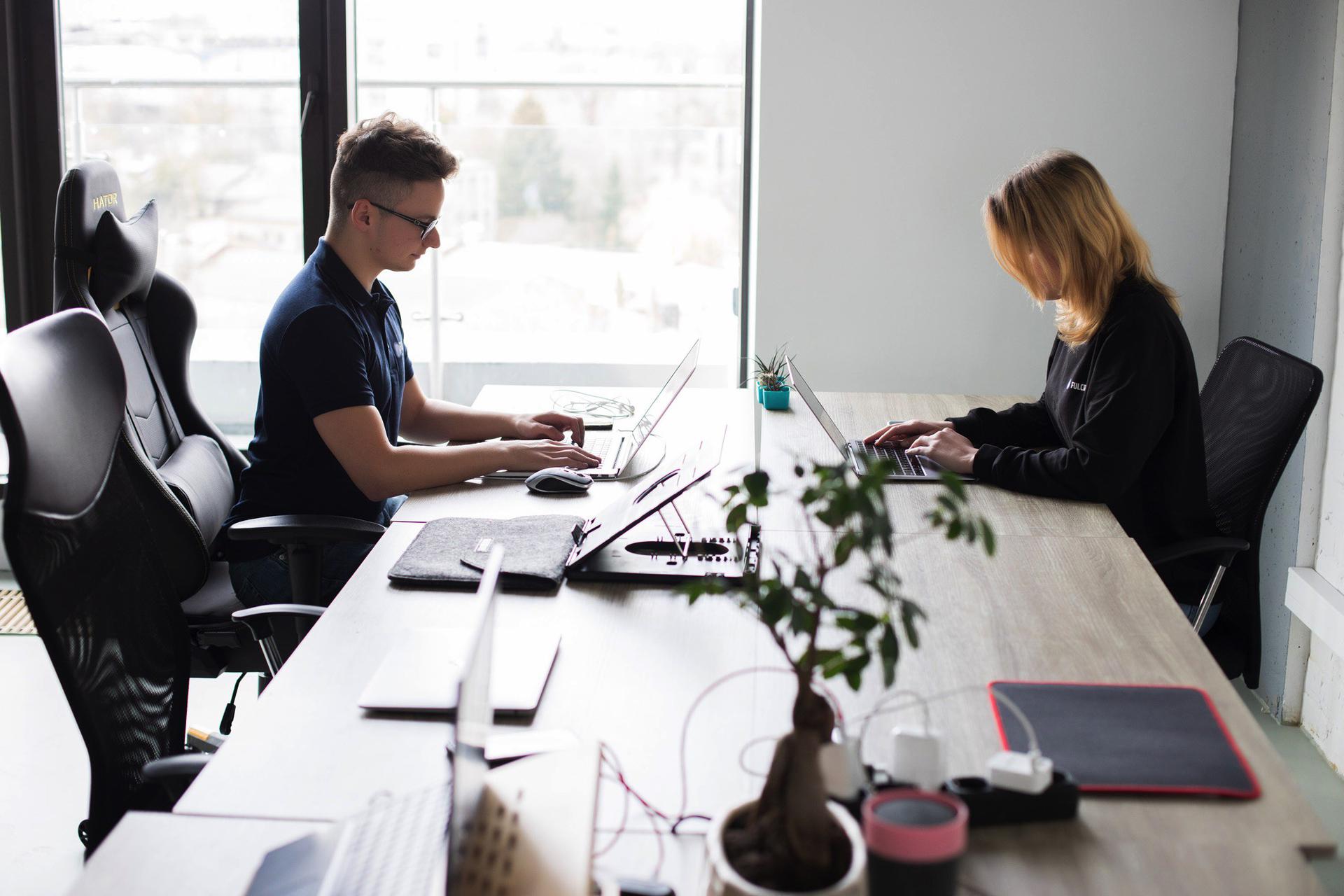 FAQ: Request for Proposal
What is the key to writing an effective proposal in response to an RFP?

We think the key is to understand the client's needs. And how to leverage your resources to help the client reach their business goals.

How to prepare a request for proposal?

Just follow the simple steps we described above.

Kateryna Khalimonchuk
Marketing Specialist at Fulcrum Rocks
Next Article