Business Ideas 2021. Covid-19 has forced many to change the way they do business. The global lockdown has accelerated the tendencies that some companies have already begun to implement in their processes. Others are urgently adopting remote work, streaming services, online delivery, and other new ways to keep the business afloat.
While there also many people who couldn't adapt to changes promptly and had to close their business due to bankruptcy. Many have found themselves unemployed and are now thinking about how to start their life from the very beginning.
The business of the future that has already started should be flexible and adaptable, embrace digital technologies, and involve processes automation to avoid downtime wherever possible. With that in mind, we've brought together some business ideas 2021 you can use for your startup.
Download all the rates in one PDF document (it's totaly free):
FIND IN THE GUIDE:
Offshore development rates by country
Time zone difference
Development rates by role
DOWNLOAD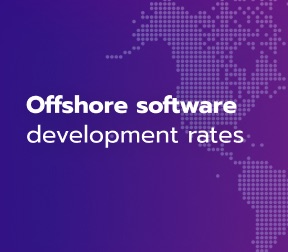 Business Ideas 2021: Best Ways to Adapt to Post Coronavirus World
Although the global pandemic has affected almost all industries, there are still a few that are more impacted by Covid than others. They include education, airline, restaurant business, cinema, the healthcare sphere, etc. In this post, we will focus on some of them and explain how you can use project ideas for your business. So, without any further delay, let's get to them.
Learn more about outsourcing here:
Online Education Business Ideas
Like many other sectors, education is undergoing a process of change. The coronavirus crisis has forced many schools and universities to cancel exams and postpone face-to-face classes for an uncertain period. It was also decided to transfer students to distance learning to avoid the gap in the education program and even implement online assessments.
The more students get used to a new form of learning, the more opportunities there are for those who have the necessary skills to complement formal education with online tutoring. Getting started is not challenging — for this, you need a computer, stable internet connection, and certificates proving your expertise in a specific field.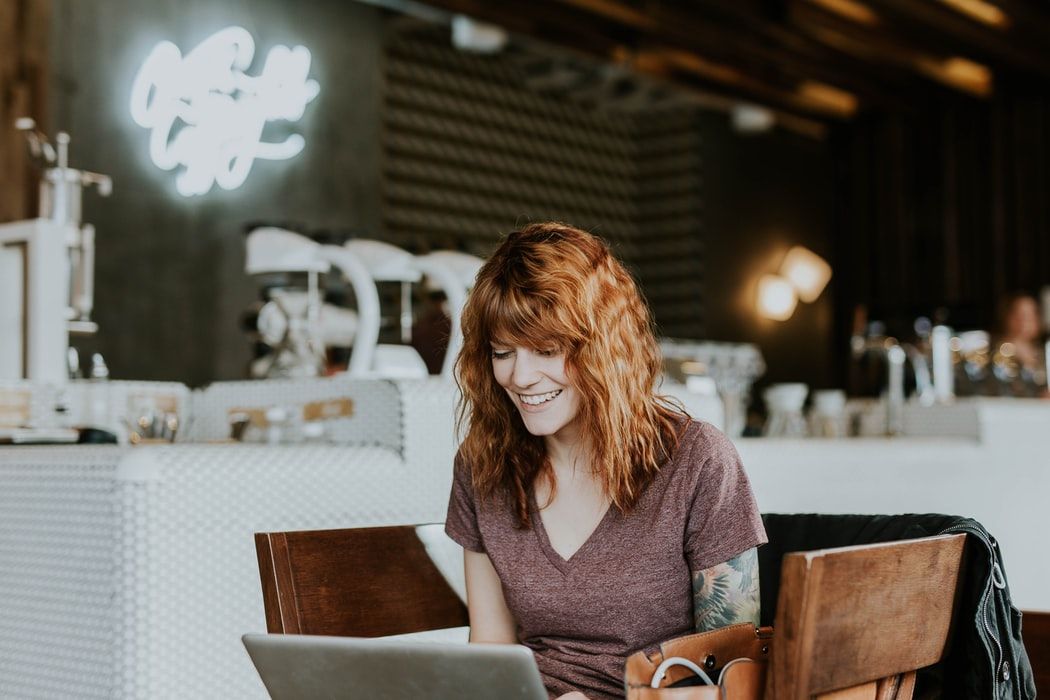 Online Education Business Ideas
Online education doesn't necessarily apply to educational institutions. People who have long graduated from the university and are engaged in professional activities keep up evolving and sometimes need training as well. If you are an expert in marketing, programming, finance, nutrition, fitness, or any other spheres, you can come up with your own online course and help others get better.
For instance, the fitness industry has experienced a boom in virtual classes — many have switched to streaming live or pre-recorded workouts. Others have bought multiple courses related to self-massage, stretching, face fitness, and many others. So, if you have a unique fitness program that the world hasn't heard of yet, it's time to set yourself up for recognition.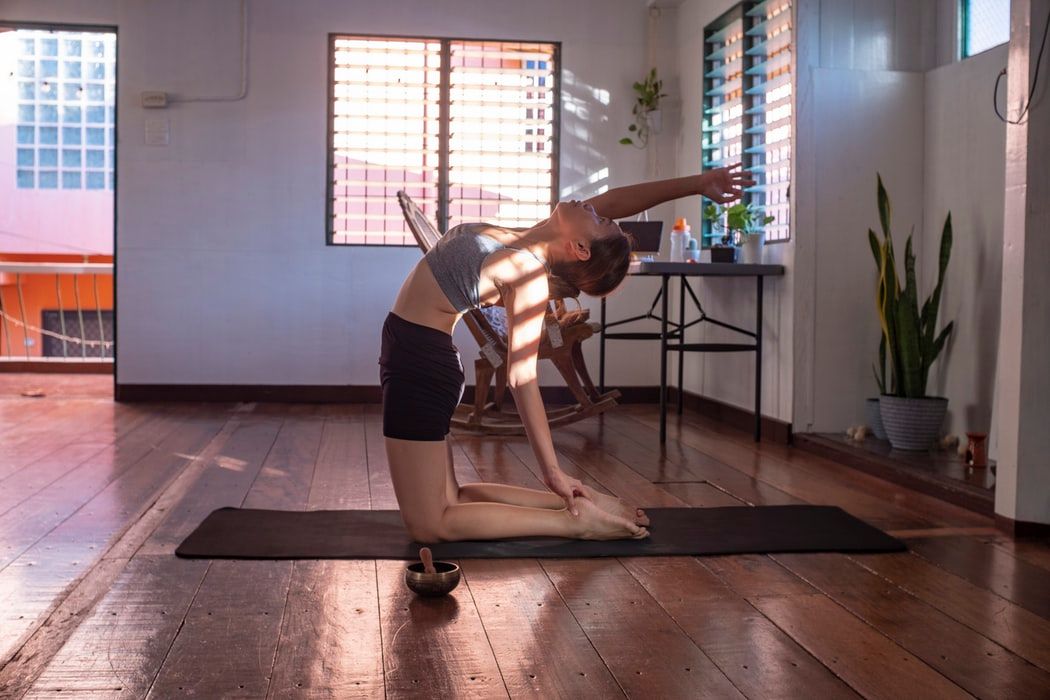 Online fitness
Let's also take programming as an example. High school is almost always important in acquiring coding knowledge. However, when it comes to applying for a job at the tech company, a college degree and diploma are not something requested. So, many students often choose online education after graduating from high school. This is the reason why the web is so full of coding books, bootcamps, courses, tutorials, and other learning options alternative to formal education.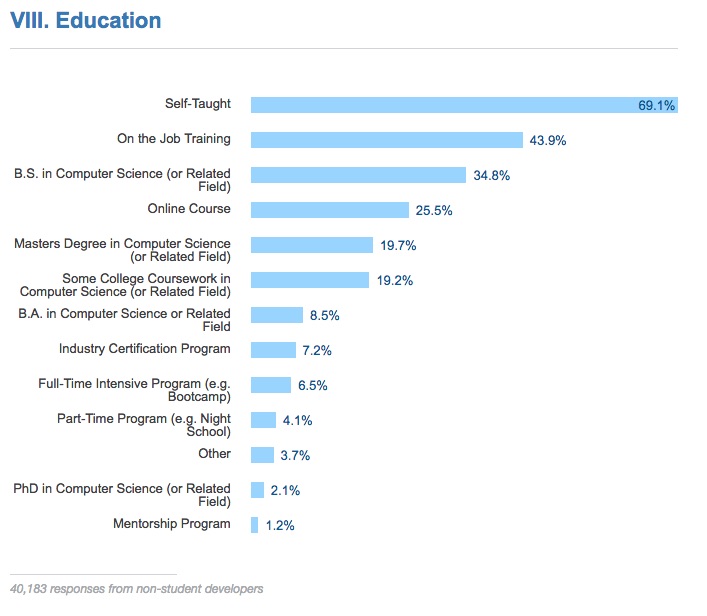 Do a programmer need college degree to land a job?
If you feel you have enough knowledge and skills in one or several programming languages and you want to share them, go create an educational platform and spread it online. For advice on how to do this correctly, you can contact the Fulcrum team that is experienced in creating edtech products.
Read More: Kick Off Your Education App Development: Costs and Features for Developing Edtech App
Delivery Business Ideas 2021
The pandemic has significantly influenced small and mid-size businesses by forcing their clients to shelter at home. Yet, a new reality has encouraged many to adopt and evolve the delivery service that will help to reduce costs during the shutdown. For example, English people have started using delivery services more frequently even before the lockdown was introduced.
Many studies and reports highlight four key trends defining delivery during and post covid. And here they are:
Since restaurants and cafes were forced to close, many of them decided to add delivery to keep up generating revenue. As the demand for delivery most likely to remain, they continue to invest in the service.
The competition between the third-party delivery providers is gaining momentum. There are more and more delivery services appearing on the market that offer the best conditions and provide an excellent buying experience.
Nevertheless, many people still prefer food delivery from restaurants rather than using third-party services.
The average check of the delivery orders got bigger. The reasons range from people's ability to contribute to larger receipts to higher menu prices.
If you run a restaurant or any other service that can benefit from adding a delivery, it's a good time to make a corresponding app or AI chatbot that could process the orders in different messengers. Start your business with research and analysis of your target market. Then choose the relevant business model, work on monetization strategy, choose your app functionality, and, finally, have your project launched.
Read More How to Build a Food Delivery App (like UberEats, Glovo or Postmates)
Healthcare Business Ideas
Soon after people all over the world learned about Covid-19, they found out that healthcare is not perfect and needs significant changes and innovations. When admission figures began to rise, the system was poorly equipped and prepared to cope with the number of people who needed urgent care. The system could hardly protect the front-line staff with the needed equipment and control the supplies of ventilators.
However, like many other crises, the pandemic also provided the opportunity to change the healthcare system and make it work for everyone at any time. Medicine is undergoing a large-scale transformation, which means a green light for healthcare startups. And there are a few areas already waiting for development.
Telehealth and digital therapy. The Covid outbreak resulted in the expansion of telemedicine using smartphones, tablets, and other portable devices. Other than finding the doctor online, patients can also receive a physician's consultation staying home thanks to telehealth. It is especially important when people have coronavirus symptoms and can't leave their houses.
Innovations in diagnostics. The need for fast, accurate, and low-cost diagnostics led to the production of new platforms. This is where the business should focus on creating technologies with dual-use, which means it will stay helpful right after the pandemic ends.
AI, Machine Learning, and robotics. The innovative technologies show a positive impact on the healthcare system and need to be implemented further to support diagnostics, surgery, and other medical fields.
Preventive healthcare. Coronavirus has shown once again the importance of self-care long before you can get sick. More and more people are changing their diet, adding more herbs, veggies, and fruits, take vitamins if needed, and do sport. That means businesses should also focus on highly-nutritional food or fitness equipment to satisfy the needs of their prospects.
Outsourcing
We stay dedicated & laser-focused on your product no matter what
Book a Call

MVP and Implementation of Your Business Idea. How are They Connected?
When a business plans to develop and launch a product, the first thing they need to start with is MVP. In plain language, this is a stripped-down version of a product with a minimal set of features that still resolve customer's problems. The business implements MVP to find out the product's viability along with commercial and technical capabilities.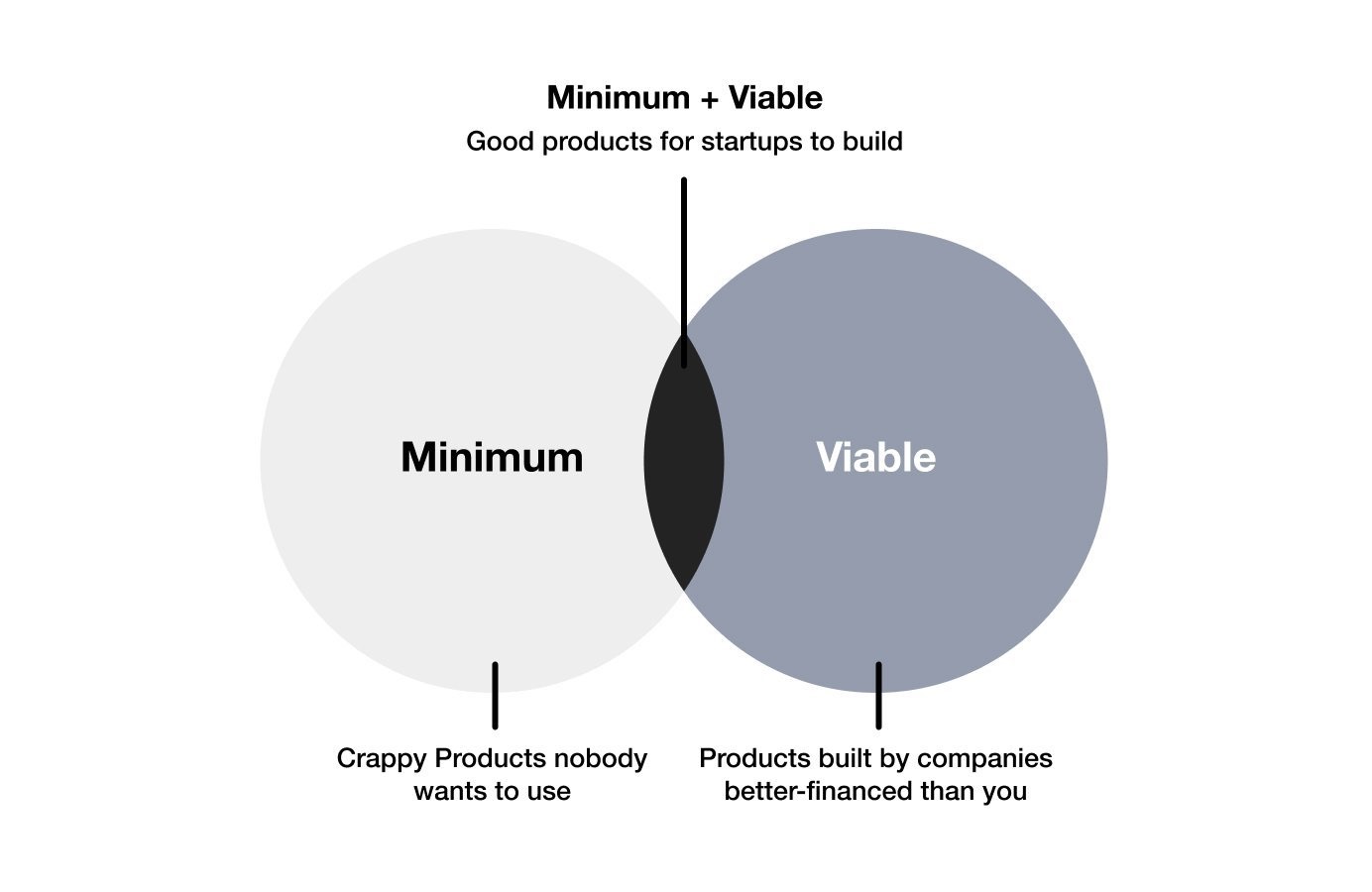 MVP: what it's like?
Using a minimum viable product will help businesses create something that will respond to the concern of your target audience. Other than that, it makes it possible for entrepreneurs to:
determine in time that the product is not viable and prevent investing in it;
evaluate the success of business idea;
launch a product that resolves at least one customer's problem shortly;
learn the audience to make additional services better based on the collected data;
determine the best way to develop;
pitch the business plan to investors;
collect the data about prospects and find your first client, etc.
How to create an MVP version of your product? You can do it independently or find specialists with the expertise of developing MVP, like the ones in Fulcrum. We offer the first-ever MVP production line and work on designing a minimum viable product that turns heads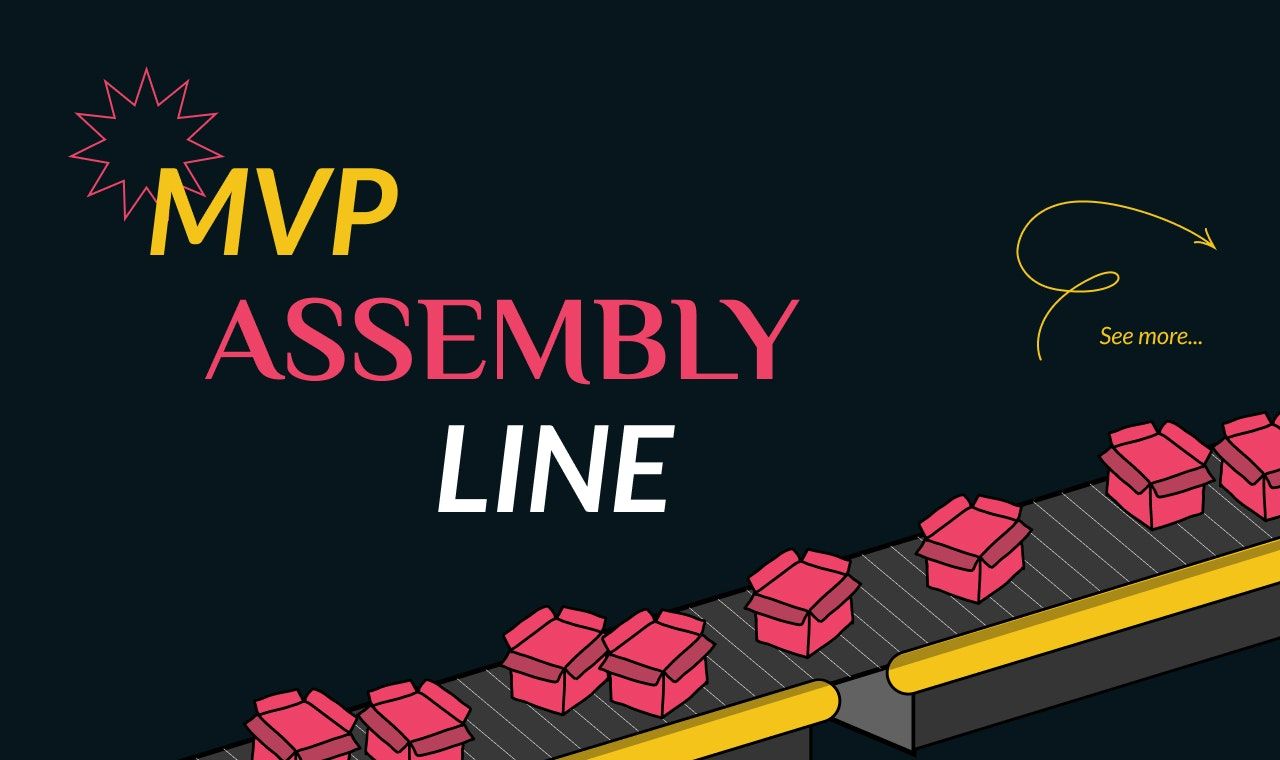 MVP Assembly Line
Read More: How to build a minimum viable product?
How Much Does it Cost to Create an App?
You can also learn what it takes to create an app using the Fulcrum calculator. To know the estimated costs of app development, you first need to choose the platform you want to build it on. Then, you'll be requested to choose your app features, including ones for admin, APIs and integrations, content, eCommerce, security, and others. Depending on the selected features the calculator will show you the estimated duration of app development. After that, you need to push the Calculate button, enter your email, and get the approximate price.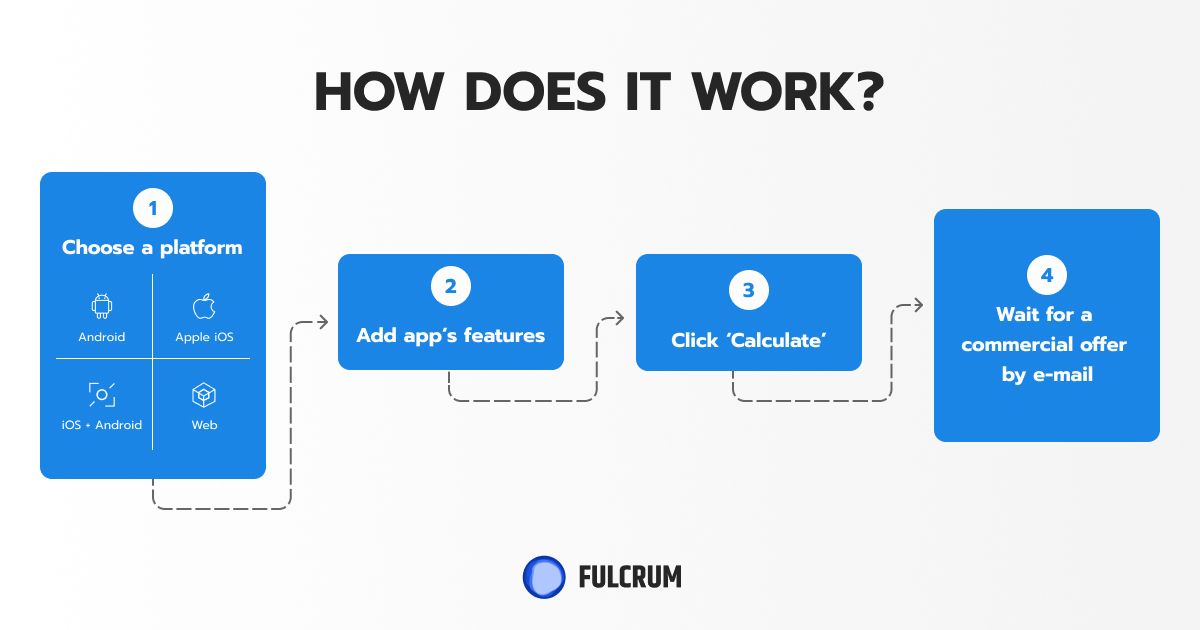 HOW MUCH DOES IT COST TO MAKE AN APP?
Looking for trusted developers?
Hire handpicked mobile developers right now!
Book a Call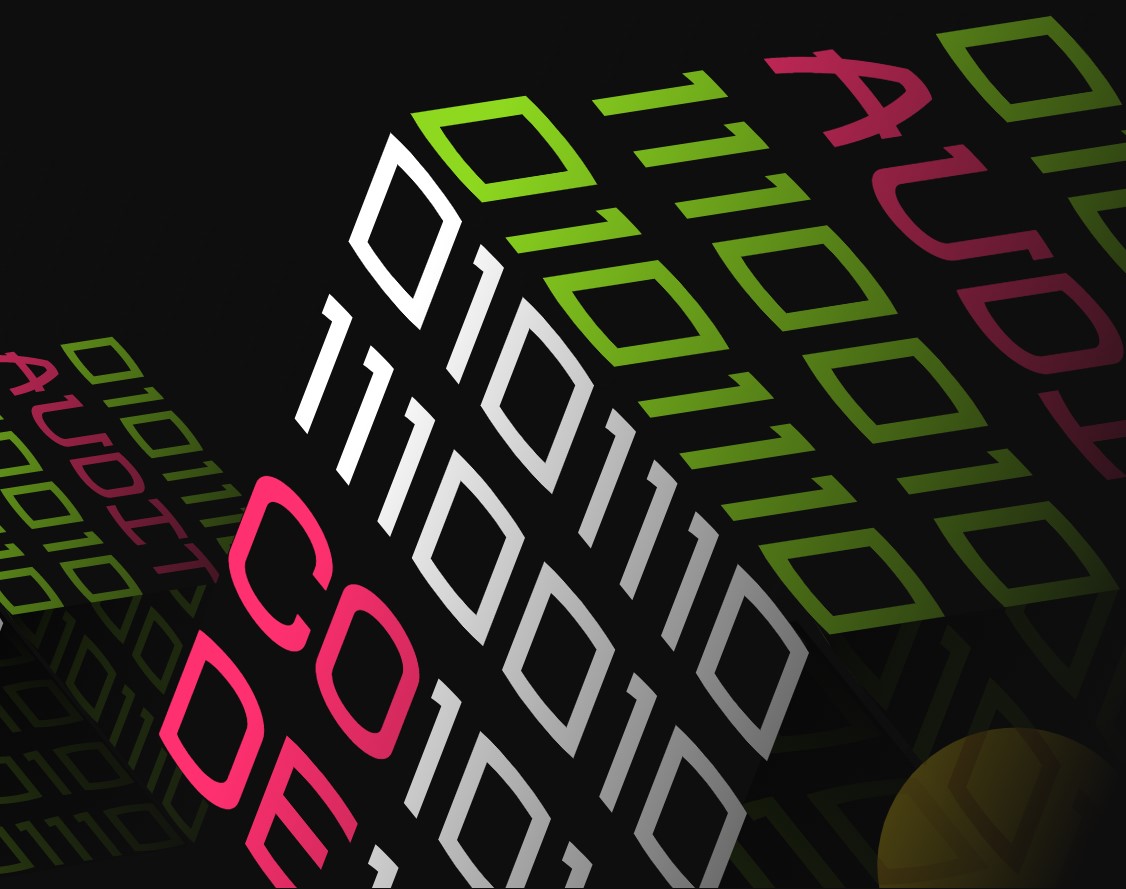 Read More: How much does it cost to make an app?
Summing Things Up: Business Ideas 2022
Sure, the covid crisis has brought up many challenges and forced us to rethink the way we live, communicate, and do business. But despite the difficulties, it also provided numerous opportunities to apply changes to those industries that have long required it. So, if you have a startup idea that is more likely to improve education, healthcare, or delivery service, go for it!
FAQ: Business Ideas 2022
How to come up with a business idea?

Research what trends and technologies are on the wave now and how you can move into those areas. Think of what frustrates you — your business idea might be right there. Look for new niches and find categories lacking innovations. Apply your skills to them. Go next with MVP and show it to your potential customers. Collect feedback and make sure your business is viable.

How to brainstorm business ideas?

For brainstorming, use a whiteboard, online software, or a piece of paper and pen. Start with brainstorming your purpose to decide why your business idea is so important. Then, put yourself in a creative mindset, dream, and sketch some business ideas. Do some research in your industry. Filter all your ideas based on time, money, and resources priorities. Name your business and develop the idea before sharing it.

What are some good business ideas?

Considering the post-covid period, some good business ideas are more likely related to the areas most impacted by the crisis, i.e. education, restaurant business, retail, cinema, healthcare system. On that basis, you can come with a new improved delivery service, streaming platform, robotics, etc.

Kateryna Khalimonchuk
Marketing Specialist at Fulcrum Rocks
Next Article