With the advancement of digitalisation, all businesses need an effective online presence. Just having a website won't produce the desired results. So the only logical extension of our partnership would be the development of a mobile application. You may ask "Why?", and we have the answer:
Everyone tries to get closer to their customers by developing mobile apps. Information technology has firmly permeated the human world. It is unlikely that we can imagine our everyday life without a smartphone or computer, as these devices easily solve so many problems. With the increasing use of mobile devices, the millennial generation has begun to play a crucial role in this mobile evolution. Which has had a significant impact on application development and the number of applications available in the market. The business world has started adopting technology avenues to connect with their customers.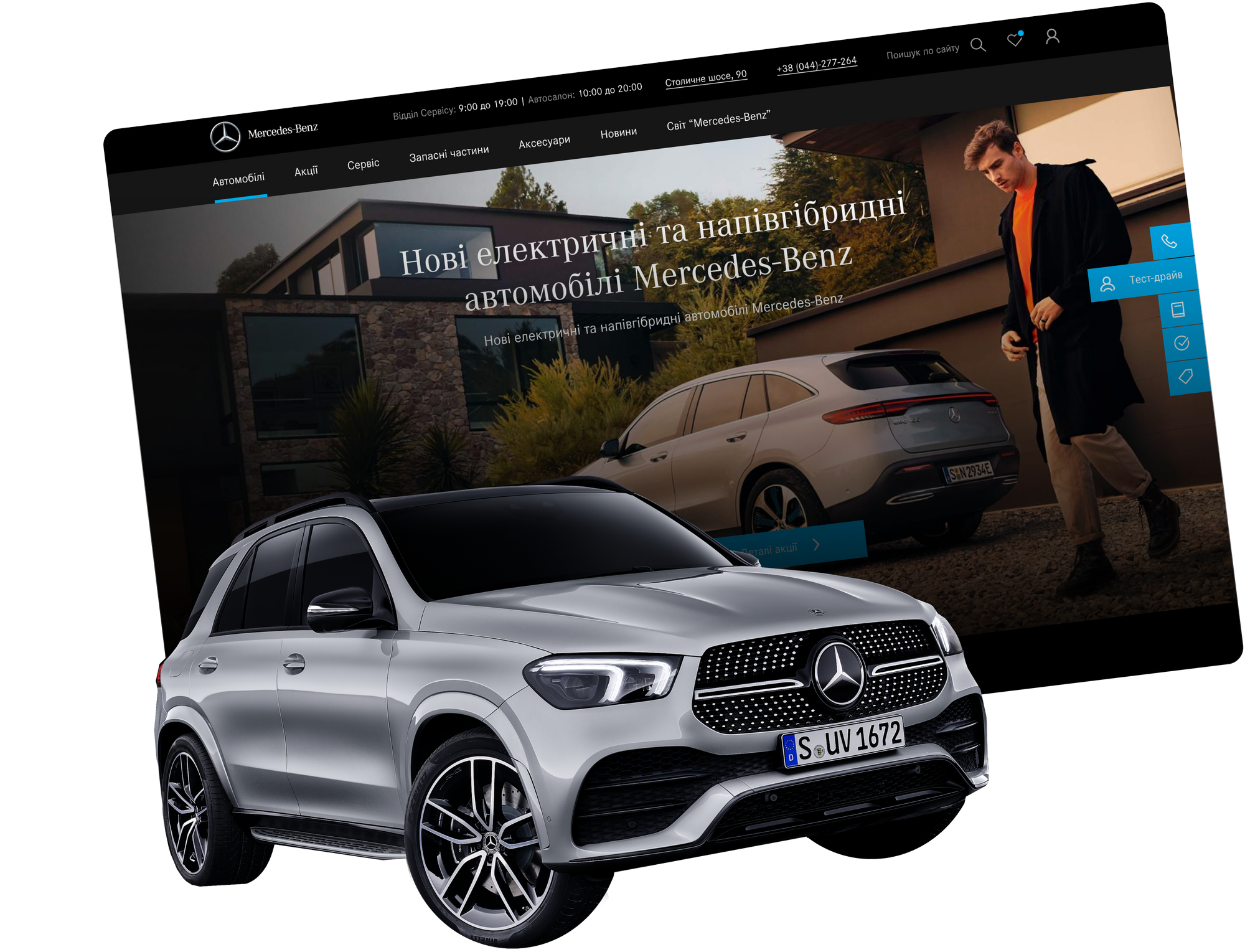 Advantages of a Car Dealership App
Many car dealerships and garages develop apps to offer their customers a convenient service. There are several benefits for which a mobile app can be an all-in-one solution for car dealers. Let's take a look.
Advantage #1: Better Customer Service & Long-lasting Relationships
Create a better customer experience. Potential buyers can visit the app, explore, digitally check the functions and interior of the car and book a test drive on site. A mobile app can drop redundant paperwork and help improve the customer experience by digitising the entire process. Also, mobile application users are younger and more willing to spend more money on cars, which can build a lifelong relationship.
Advantage #2: Profit Growth Through More Efficient Upselling
Leveraging the power of the IoT, an app can help you correct distorted cost structures and increase profitability. The numbers speak for themselves:
Customer's using the company's mobile app were 73% more likely to make a purchase from the dealership;
Customer's using the application spent more money than non-app users when buying a vehicle. 7% more to be exact;
72% of mobile users are more likely to visit the dealerships than shoppers without a mobile application;
51% of auto shoppers use mobile applications to search for payments, offers, prices, and inventory;
Users of dealership apps also tend to come in for 25% more service visits than non-app users.
Advantage #3: Automobile Sales Management
The application helps to automate the business processes of your company. It means a simplification of manager's actions when selling a car. The swiftness of the process and absence of tedious paperwork creates an unprecedented experience for the end customer.
Advantage #4: Flexible Payment Options
Several flexible payment options, provided through an app, can help shoppers reorder from the comfort of their home or on the go. Provides better customer experience and satisfaction, and reduces time. consumed throughout the process.
Advantage #5: Marketing Done Right
Automated sales apps allow you to run marketing campaigns, from budget planning to results analysis. You can also record and track the sources from which a prospect learned about your business. You can design a custom user interface and custom campaigns in the app to help resellers target specific customer groups.
A car dealer can use its app to send personalised messages about a specific car model of the customer's choice and a preliminary search. Its exclusive features attract certain customers and lead them down the sales funnel.
Advantage #6: Reports and Analysis
Get the ability to analyse data on key business metrics, including:
the company's financial results;
top-selling car models;
sales manager performance, and more;
inventory management;
usage tracking;
application installations;
service requests and daily users.
This analyses the market, improves budget planning and efficient growth of business ROI for merchants.
Advantage #7: Customer Loyalty
All of the above leads to the increasing loyalty of regular customers, and more possibilities of attracting new ones. With a mobile app, dealers can present loyalty rewards programs and run personalised digital campaigns. It allows the management of the reinstatement of existing customers for the next purchase of their vehicle.
There's no functionality without fun
First of all, it's important to understand that a mobile app shouldn't be limited to a simple catalog. It is necessary to make the application as useful as possible to be competitive in the automotive industry.
Let us quote a few cases:
Create a user profile
Your car dealer's mobile app should allow you to create and maintain a detailed customer profile. The user enters information about his preferences or existing cars and uses his personal data to improve his own service. Quick access to complete user information enables you to put in place an individual approach for each customer.
Uniform customer base
The function is related to the previous one: the creation of user profiles leads to the formation of a high performing customer base. This means that you can better manage your business and provide customer-centric service.
Location
This involves locating the user and planning the route to the nearest service centre, gas station, car wash, etc. Ensure that your customers will have enough necessary information due to your app. Taking care of clients is the best way to increase their loyalty.
Geofencing
Another way to benefit from geolocation, thanks to the geofencing features, your dealership's mobile app could send relevant offers to customers: for example, if a customer is near your service centre, ask them to stop to check the tire pressure, or something similar.
Advanced search
Besides the vehicle catalog, there must be an advanced search system that allows the user to find the car that best suits them regarding the car model, year of issue and other criteria.
Car page
The user searched and found some decent auto options. You should now be able to get detailed information about each of them. For this reason, it is necessary to display a full vehicle profile.
Push notifications
i.e. the ability to share information about your promotions, specials and company news. This is the best way to discreetly remind the target audience of your online car sales application.
Social integrations
We're talking about integrating with social networks like Facebook, Twitter, Instagram, and more. A necessary feature of all apps, and the iPhone and Android dealership apps are no exception.
Booking
It is also worth giving customers the opportunity to schedule a car evaluation, test drive, vehicle maintenance, etc.
Chat
Stay in contact with your customers around the clock! Mobile chat enables 24/7 user contact (if you cannot hire managers outside of business hours, consider setting up a chatbot).
Auto-service
Another feature of the mobile dealership app is online advice from the service (Accident, Breakdown, etc.). Provide a Really Useful Service to Your Customers. The users of your application will appreciate your help in difficult situations like an accident or a breakdown.
Comments
The feedback system increases the trust of your customers by allowing them to conveniently choose the services they want.
Contacts
The function contains data on the locations and contacts of all distributors and service centres. It really matters because your application is your advertising channel.
We looked at the must have functions, we'd also like to discuss what could further improve the user experience. The expanded functionality would make your dealership application more efficient and competitive.
Additional Auto Sales application features:
sell auto parts and accessories online;
settlement of accounts with suppliers and car owners;
automation of all computer processes;
integration of the dealer's mobile application with their website and email;
printing the necessary documents from templates;
reports on managers, sales, cars and other parameters;
implementation of newsletters via SMS and email;
static advertising;
auto inventory services;
collection of information on consumer preferences.
LOOKING FOR TRUSTED DEVELOPERS?
Hire a handpicked team of developers right now!
Get in Touch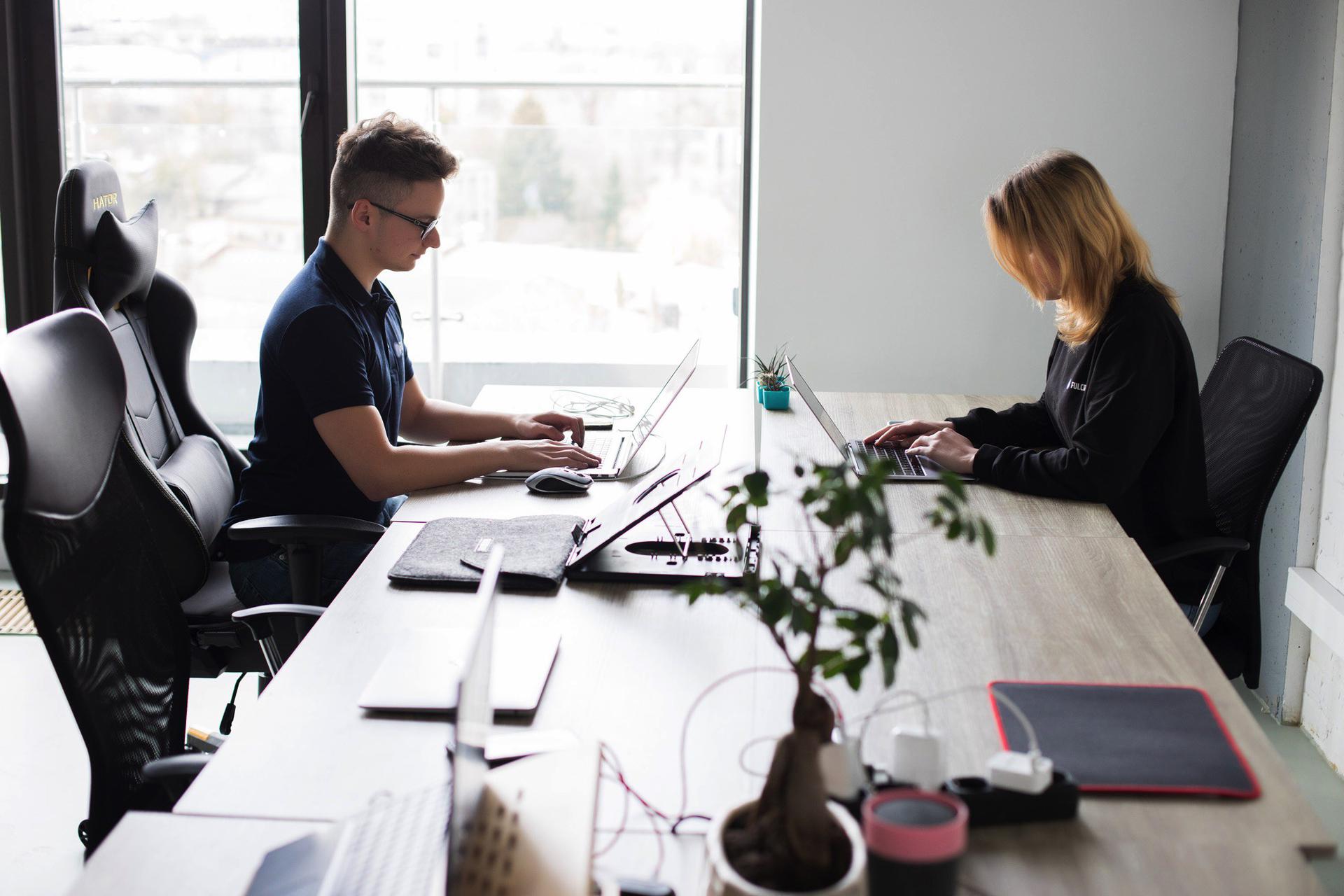 Bogdan Savchuk
Next Article