We had to create an app for children with ASD, so we studied the condition's specifics beforehand to adjust our product accordingly. We've interviewed parents and field experts to deeply research the special e-learning domain and its users' needs. It helped us to outline some of the unobvious things which appear to be critical for special ed apps. Get comfy, and let's discuss them.
Narrowed down audience
One of the most crucial aspects of creating educational apps for special needs is not to focus on wide audiences. There are various types of special conditions with differences in how people develop physically and mentally, perceive and respond to information. Moreover, even in groups with a common condition, every representative may experience the world in their own way.
Let's take our case. While working on our sound app, the team covered only the needs of one out of 4 existing ASD types. We focused on creating an app for kids with high-functioning autism, a condition that does not cause behaviors that affect the ability to conduct daily life and tasks. As high-functioning autism affects the individual's perception, speech and language in a certain way, our team adjusted the flow of the app using gamification and research-based UI & UX implementations. 
Need a team to create your special ed app?
Contact us to get the best out of our experience in the area.
Get in touch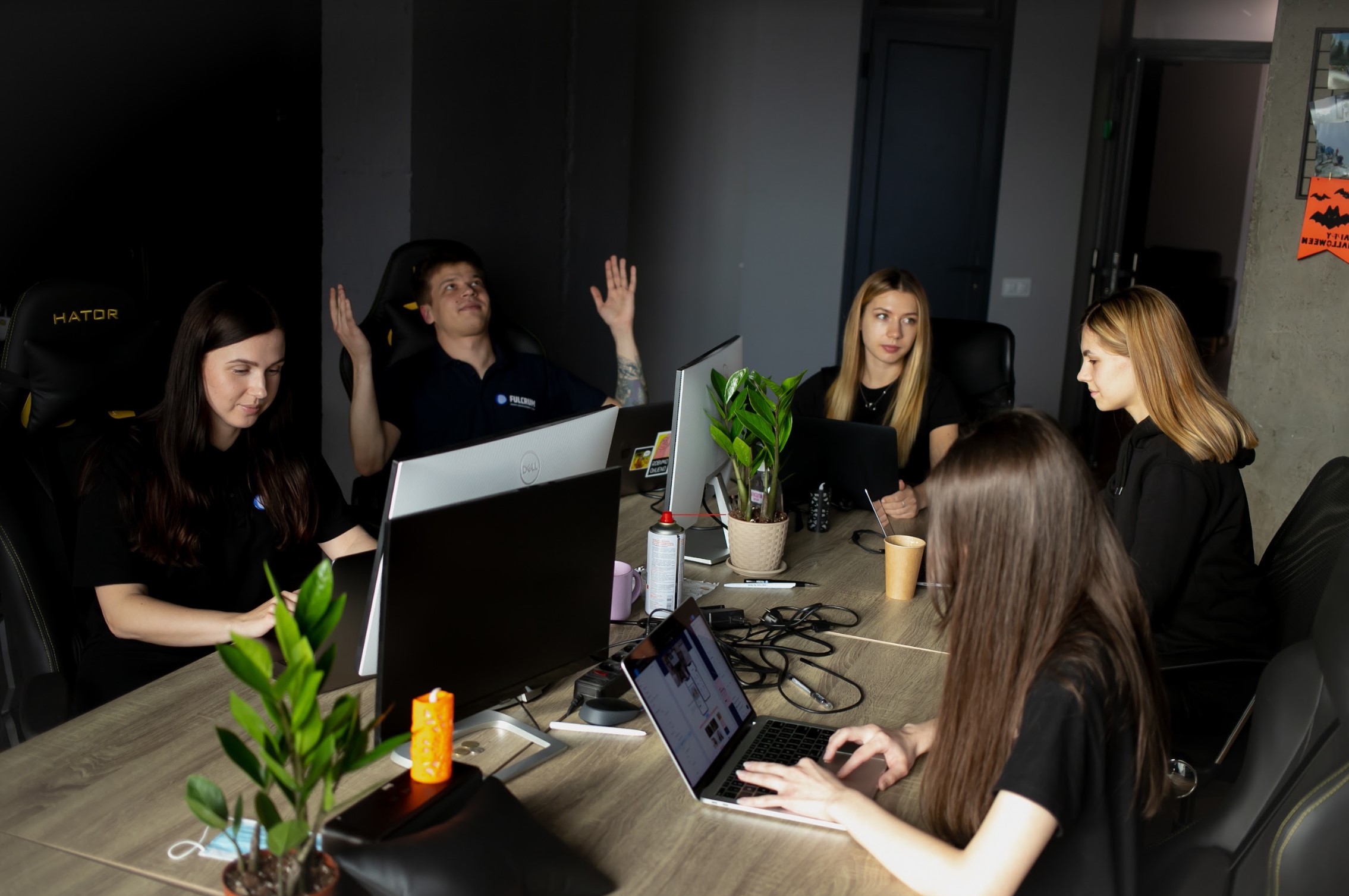 Extra customization layers
Customization is one of the crucial pillars of special education. The thing is that each person with special conditions experiences the world in their own unique way. So, the app's UI must correspond to it.
One of the ways to achieve it is to allow users to customize the interface themselves. We applied that to our sound app, allowing kids to stylize their characters, customize personal profiles, and add custom sounds to the collections.
We designed the characters using several independent elements so that children can create their own mix and a hero based on a kid's unique vision. This way, the app motivates users to study while leaving room for fun and creativity.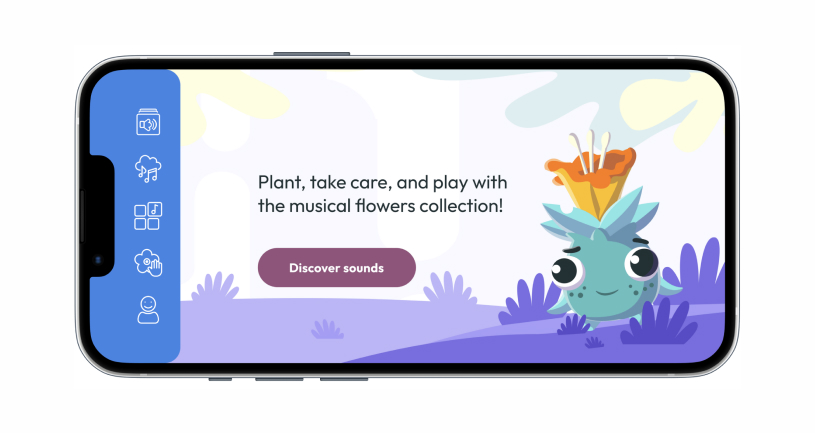 Visual design tailored to special needs
Visual design is another essential part of educational apps for special needs, as it sets an environment suitable for learning using colors, shapes, and engaging elements. 
First, let's discuss colors in our app, for instance. We've made a great effort to elaborate on a suitable color theme. The thing is that kids with ASD perceive colors in a unique way. So, for our app, we chose soft, calm, and dark colors that help children stay focused and enable them to have longer studying sessions.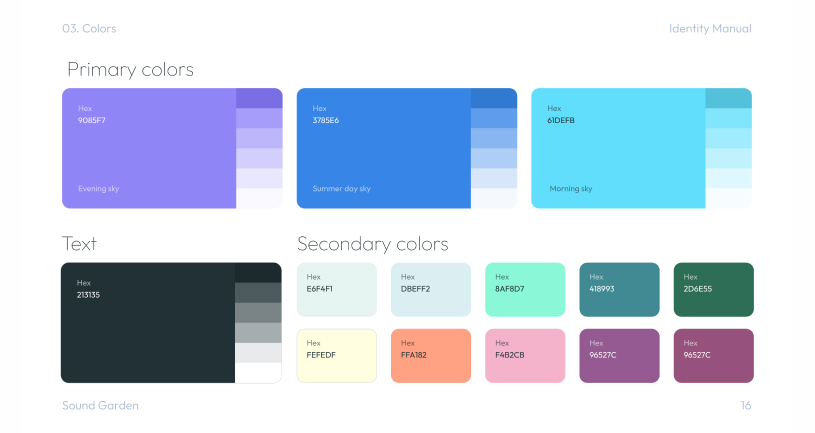 The best special education apps offer users several color schemes and provide options for selecting and adjusting the interface. Allowing the kids to paint the app how "they feel" or letting their parents set things up according to the physician's recommendations will make the basic UI comfortable for them. As a result, users will feel satisfied, accomplished, and empowered. Moreover, it can help you avoid possible issues caused by a lack of expertise in the area.
Interface elements can also motivate kids to use the app and study more. During our surveys, many interviewed parents noticed that making their children stick with apps for special needs is usually challenging. So, to encourage kids to use apps, we emphasize their interests with 3d models, illustrations, and sounds. With these implementations, the app easily attracts a kid's attention and motivates them to study.
Emotional regulation is another thing to consider when creating learning apps for children with ASD. The app's interface can set an environment that positively affects the emotional state. For instance, in our sound app, we created a peaceful, calming, natural atmosphere using natural forms, including leaves, flowers, clouds, waves, etc. Apart from their "natural" origin, our graphic objects also have smooth, rounded shapes, implemented to avoid overwhelming the users' emotions.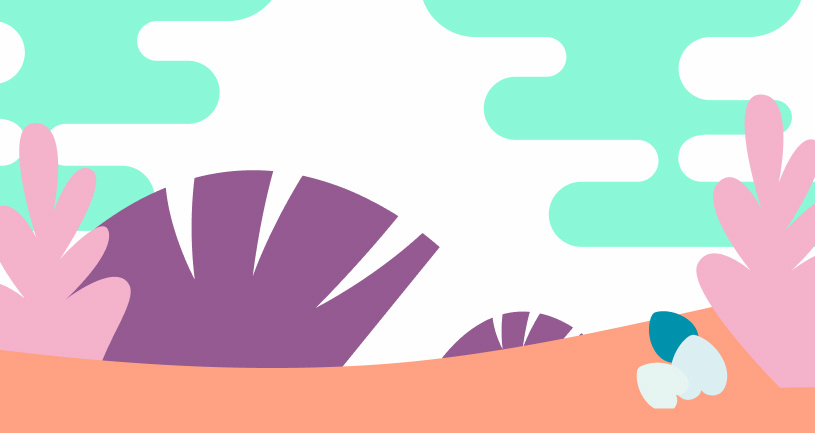 Learning through games
Children with special needs usually struggle to study in traditional ways, but luckily there are more options. For example, scientists revealed that games in learning apps boost user engagement and progress like nothing else. So, while working on our sound app, we decided to diversify the learning process by implementing gaming features.
Our team created several games that help children learn sounds in unique ways using our app. To help ASD kids train their memory, we added a game where children open cards with different objects one by one, trying to remember them. When the card turns over – they hear the sound of an object on it, thus memorizing pictures and sounds to link them together.
Another point we considered is that kids with ASD often focus only on one thing ignoring all other stimuli. Therefore, we've developed a game that stimulates the ability to focus on several elements simultaneously. The gameplay is simple yet very engaging – songs are starting to play, and note-drops are falling from the cloud. Users have to collect every drop to help the main character grow.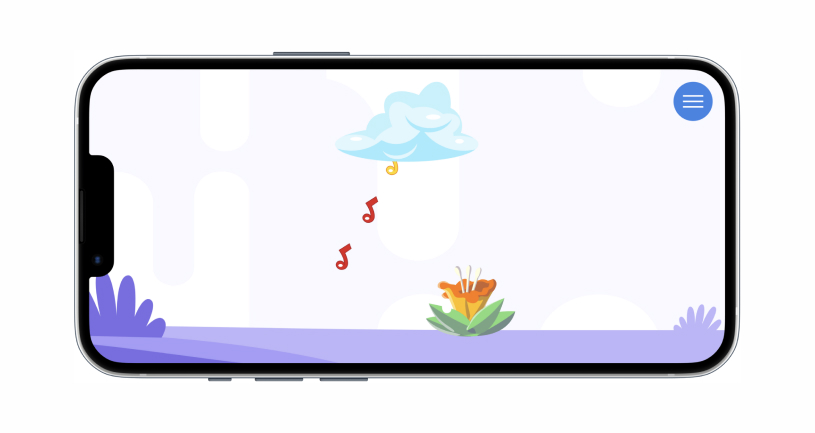 Gamification can also be very useful in special ed apps aimed at regulating users' emotions and reducing their stress. For example, some apps introduce children to advanced breathing techniques in an interactive way. Adding a bird that goes higher in the sky as a kid inhales or some plants that shake as a kid exhales will do great. Breathing games are great for kids with post-traumatic stress disorder, acute stress disorder, and other trauma and stressor-related disorders. 
Approaching from your users' angle
There are tons of tiny adjustments that UI/UX experts should consider while building user journeys in special education apps. These might include how users perceive failures, express emotions, socialize, etc. For example, the obvious one we did was adding a horizontal screen layout that allows kids to navigate the app and play games effortlessly.
A significant point here is that children with ASD often have low self-esteem, so we had to approach the project from this perspective too. Thus, we've created a game flow where they can only keep their averages or get better to avoid traditional "losses" that can frustrate them.
During our interviews with the experts, we found out more complex tasks keep ASD children much more motivated than easy ones. The special kids don't seek competition and are ready to spend hours completing the same level. We designed the tasks in our games keeping all this in mind – there are no ratings that fuel the competition, the completed challenges are always rated with 5 stars only, and the game flow is interesting. As a result, children can spend up to 15 hours on one level, staying calm and focused.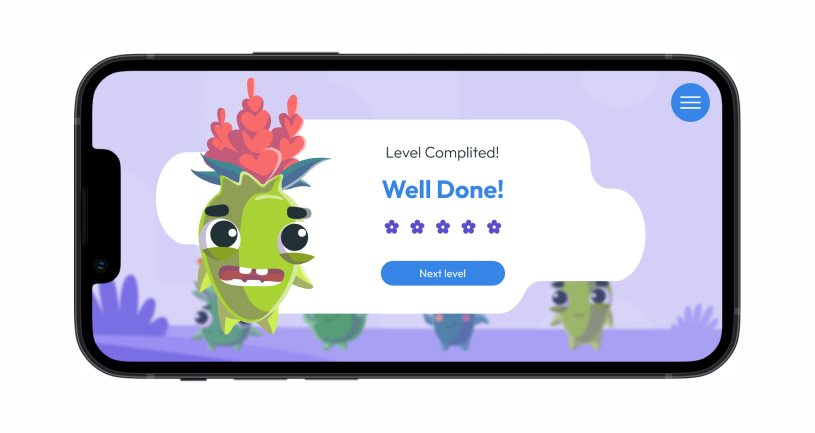 Another finding is that children with ASD love copying and parodying, so we included sound games tailored to these needs. There are two of them with similar mechanics. In one game, children have to tap animated characters to recreate a melody, and in the second one, they have to copy rhythm patterns using whatever they want: clapping, beating something, etc. This way, children train their cognitive abilities while having lots of fun.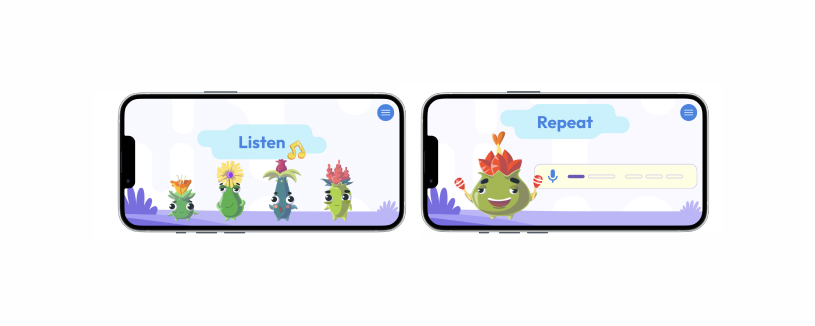 Proper expertise behind the app
Speaking of expertise, an essential thing about developing learning apps for special needs is that proficiency in design is never enough here. Deep research that involves interviewing users, academics, and physicians is one of the first steps to make a good start.
First, any app for special education should rely on a solid scientific background and follow prescribed therapies. Otherwise, it can literally harm children. Thus, it's a good practice to arrange group interviews to get insights from experts. Creating a special music app, developers can talk to otorhinolaryngologists, music teachers, and psychologists to ask about the key points that may help the app correspond with users' activities, approaches, and attitudes. Such conversations can help to elaborate a list of elements the app should include (proper gamification elements, necessary customization, suitable colors, etc.).
Expert consultation is also crucial before running interviews with the app's audience. UX designers just don't know how to talk effectively to people with certain conditions. So, in our case, we got consulted on how to communicate with ASD kids properly not to hurt or frustrate them, acquired the information we needed, and interpreted their replies.
Who to distribute special education apps to
Now, let's talk about the distribution channels. The most common way to promote special education apps is to distribute them only through the primary TA – children and their parents. However, we've found it also crucial to contact specialists in related fields, including medicine, psychology, music, and other disciplines. They can reach out to their audiences and promote your app, emphasizing the essential pros beneficial for certain groups of children with special needs.
Monetize or not
The best apps for special education are often free-to-use as the developers cooperate with charity foundations and other organizations that can provide additional funding and support for such startups.
However, these apps can be monetized in various ways. The most common is an all-in-one paid subscription. However, it isn't the only option. Apps can get revenue from specific elements that give users a sense of accomplishment. For example, creating our sound app, we've included additional paid sounds. On the one hand, it's a nice thing to offer your kid, on the other – the user experience is complete even without it.
How much does it cost to create a learning app for kids with special needs?
Use our calculator to make an estimation in a few clicks.
Calculate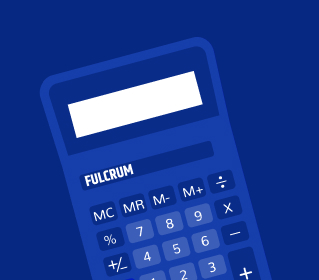 Wrap Up
Creating apps for special education is a complex process with lots of "pitfalls" that can stun developers and designers with their extent. The thing is that these apps should match numerous users' needs and specifics prevailing in different conditions.
Thus, before creating special learning apps, it is critical to have strong research- and evidence-based feedback from the experts, the parents, and the kids themselves. Only that way the project team can be sure about what and how to implement to make the learning process smooth, engaging, and productive.

Mark Lankmilier
UX & UI designer at Fulcrum Rocks
Next Article