Over the last two decades, the IT outsourcing sector in Ukraine has been booming. The country is the perfect location for IT development, with a range of assets to attract investors. Indeed, Techstars says that Kyiv, the Ukrainian political and tech capital, comes out on top for investor numbers when compared to European capitals like Copenhagen, Oslo, Vienna, or Warsaw. What brought all of these companies and their IT projects out to Ukraine? Let's check it out.
To break it down, here's why businesses outsource to Ukraine:
World-class engineering talent on hand
Reasonably priced labor
Great end products
As evidence of the potential held in the IT sector, companies from Europe, the US, and even Asia are bringing their research and development departments here, notably Cisco, Oracle, and Samsung. The IT industry across Ukraine is worth $5 billion, and it's not been an overnight success story.
The talent pool is young and dynamic, with innovative developers who have pushed on, against the odds, to allow the sector to flourish. Indeed, some predictions state that the IT industry will hit $10 billion in Ukraine by the start of the next decade. So, here're the main reasons to outsource to Ukraine.
A Developing and Expanding Market
You'd better believe that the IT market in Ukraine is out to impress you. A recent researches cited that:
As an export market, ICT holds a 20% share or one-third of all outgoing goods from Ukraine
Year on year growth comes in at around 26% for the Ukrainian IT industry
The market is competitive with 4,000 IT companies operating
In 2018, the number of qualified IT professionals topped 185,000
Of these IT operatives, outsourcing companies employ around 60% of the talent pool. Further, there are more than 2,000 startups and over 100 R&D centers already in the industry, and the number is only going to keep increasing. It all turns Ukraine into a promising market to outsource your development.
Low Cost, High Value
Running the hard numbers; a Scala developer in Ukraine earns an average of $18 to $23 per hour, which is a third to a quarter of the rate of a developer in the U.S., where they earn about $60 to $100, based on a standard 40-hour working week.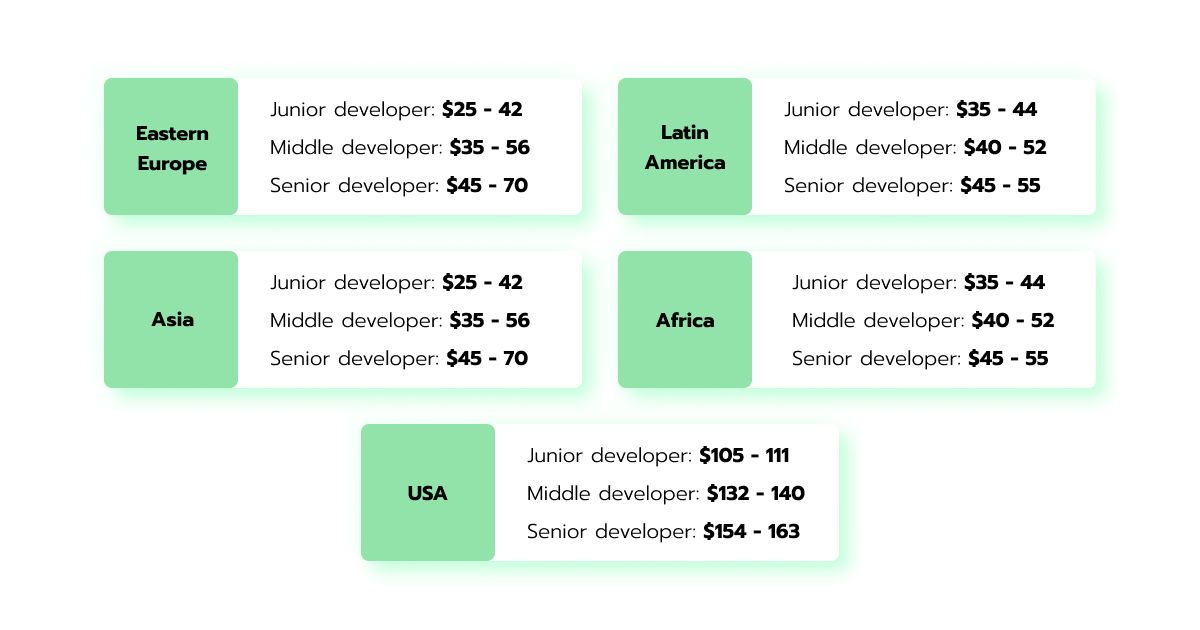 Offshore Development Rates
Looking at other languages, PayScale shows the following monthly salary paid to junior, front-end developers over different countries:
US — from $5,000
UK — from $3,800
Ukraine — from $1,800
Switzerland — from $6,560
Israel — from $4,100
And the numbers for JavaScript junior developers also demonstrate the value of the Ukranian specialists, for comparison:
US — from $6,800
UK — from $5,032
Ukraine — from $1,600
Switzerland — from $6,280
Israel — from $4,000
These numbers bear out across the other programming languages in the same way. Put simply, when you're looking for an IT specialist, your search can begin and end with Ukraine. Take a look at our prices here:
Offshore Development Rates Guide
Inside, you'll find:
1. Offshore development rates by country
2. Time zone difference
3. Development rates by role
DOWNLOAD

A Wide Range of IT Companies
No matter the IT service you need, be it mobile and web development, UX/UI design, QA and testing, R&D services, IT consulting, big data and analytics, Ukraine will have what you're looking for across its more than 1600 software development companies. As impressive as that number is, the quality of work isn't compromised; again Ukrainian IT companies have featured in global top 10 rankings. When considering outsourcing, you can check out:
Brights.io — a software development agency
Fulcrum.rocks— for mobile and web product development
Sloboda studio — that specializes on Ruby on Rails language
To add to the appeal, 80% of IT professionals in the country have an intermediate or higher level of English, as shown by research from the DOU. So, by outsourcing development to Ukraine, you will not only get quality work, but your communication will also be effortless. Fulcrum Rocks has English speaking staff ready to assign to your English language projects, too.
Skilled and Talented Workers
When broken down into skill sets, developers in Ukraine tick all the right boxes, with the following numbers reflecting diversity and talent focus: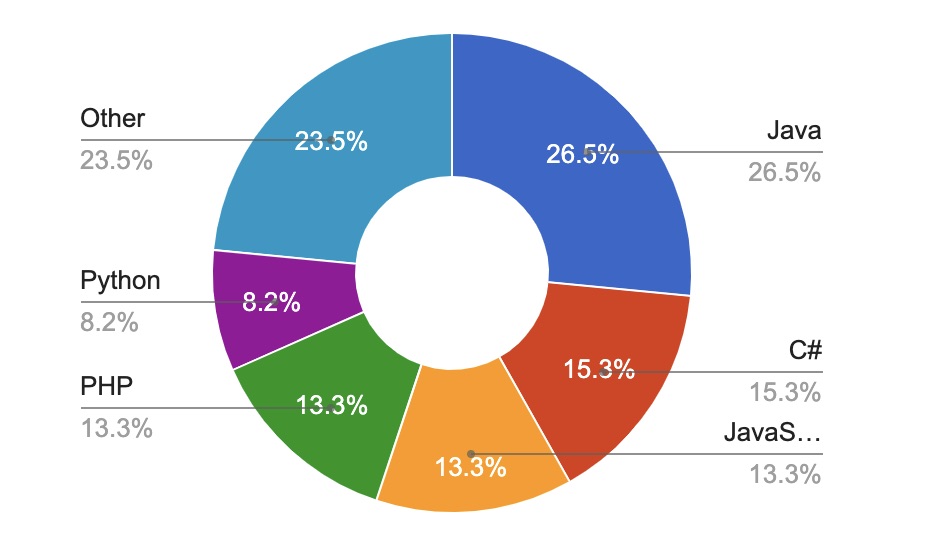 These are the most commonly used programming languages in the country, says the DOU. Also, you can review expertise and quality of the Ukrainian developers on such directories Clutch, The Manifest or recent Top App Developer listings.
There is an illustrious and growing list of companies that outsource here, with industry leaders like Cisco, IBM, Atlassian, Travelport, OpenText, and Fluke Corporation all choosing the site some of their work in Ukraine. At Fulcrum, we work with the majority of programming languages.
A Strong Knowledge Base
Fact: more than 36,000 students have graduated from over 400 universities across Ukraine with degrees in the STEM subjects, with IT-related subjects representing around 15,000 graduates.
79% of Ukrainians have completed high school
57% of IT specialists hold STEM degrees
On top of that, Ukrainian universities are some of the top institutions in the world. The QS World Top University league table had 4 Ukrainian universities, with two of them located in Kyiv, the capital of Ukraine.
Explore Foreign Development Markets – What is Staff Augmentation?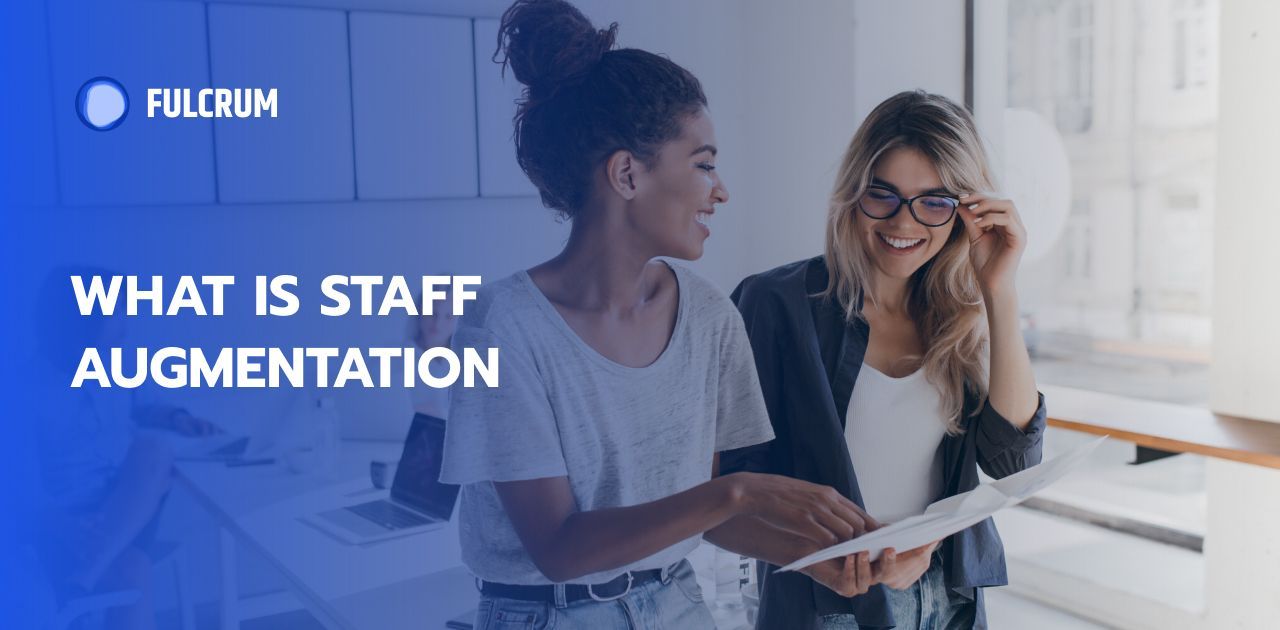 Why Israel Outsource to Ukraine?
Outsourcing to Israel is a complex process that, having its pros and cons, should be analyzed in detail. From wider perspective, finding the right skilled labor in Israel is a time-old issue. The labor market is so competitive that start-ups struggle to find the right IT talent to join their growing team; even with the offer of shares or company equity the fresh-faced companies can't offer long-term stability and a successful future, or even social benefits or big corporate style bonuses.
What future does the Israeli start-up scene have if companies can't even get off the ground and onto phones and the web? Where does a new company even begin to look for a CTO? Does offshore software development in Israel has expertise to offer?
For these questions, there is a simple answer: Ukraine. Let's explore the reasons why Israeli companies should be looking for outsourcing in Ukraine.
Familiar culture of Ukraine and Israel
When you look at the cultures of the two countries, Israel and Ukraine are rather similar, with the Index on Cultural Similarity putting them at an index of 0.707, whilst Iceland and Italy score 0.364 as a comparison.
This could be down to the fact that there are a lot of Israelis who were originally from post-Soviet countries who later migrated to Israel, and they are therefore quite familiar with the culture of Ukraine.
There has also been a steady stream of Ukrainian Jews repatriating to Israel which has been flowing since the 1990s. It's considered one of the most successful waves of migration and has taken thousands of qualified workers into large companies in Israel.
Short distance
By plane, Tel Aviv to Kyiv takes a mere 3 hours. You may not be looking at this a daily commute option, but for business trips a couple of times a week it is a feasible option for sure.
Further, visas aren't required for either direction of travel, making travel for business meetings that bit more convenient again — no forms to fill in and piles of paperwork to prepare.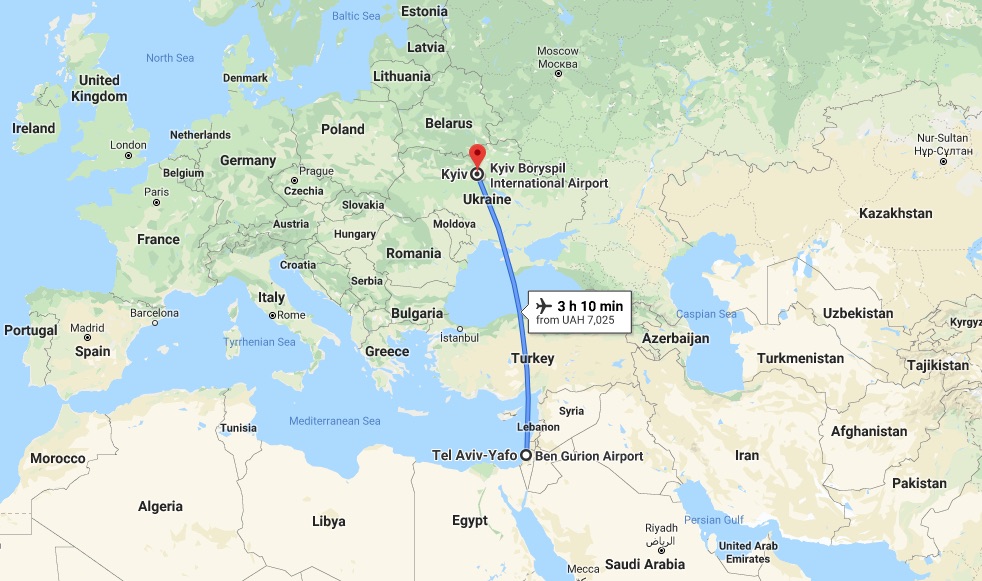 Distance between Israel and Ukraine
Ideal time zone
When you have an international team, getting timings right is paramount to make things run smoothly.
Even a couple of hours delay, waiting for another office to open to get an urgent answer can be costly as well as frustrating, and even when offices are both open it doesn't always mean times of peak productivity are aligned, whilst one team is getting amped up on their morning coffee it could be lunchtime a few countries away.
With Israel and Ukraine being in the same time zone, these issues aren't even a factor in the decision-making process, giving the potential partnership another big green tick.
Lower costs
A web or mobile app can be developed in Ukraine, by skilled and experienced software developers at a much lower average cost that their European counterparts.
Ukraine outsourcing rates may count to $25 per hour, which are very reasonable costs compared to $60 per hour in Israel and $100 or more in Western Europe or the US.
After considering all costs including taxes, Israeli developer costs around 2.5 times more to hire than same-skilled developer in Ukraine outsourcing companies.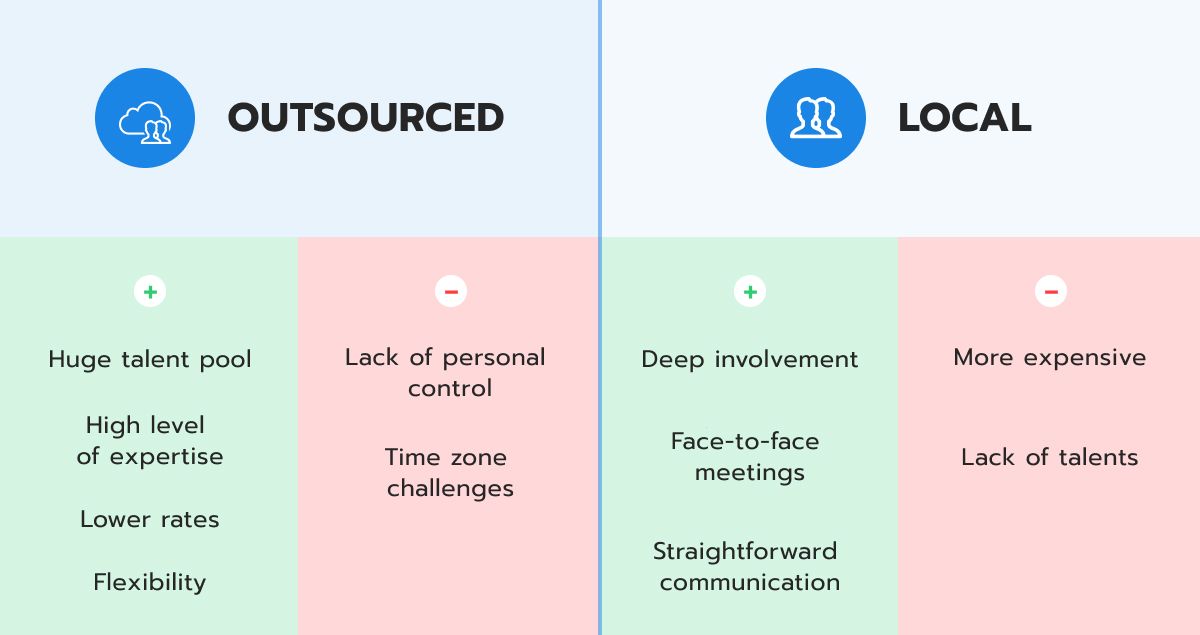 Offshore Development Rates
Wrapping Up
Before, we've discussed who Ukraine is such an attractive proposition for outsourcing IT contracts. We explored the fast-paced and dynamic IT market, the great cost to value ratio, and the big market of IT companies that are available to work within Ukraine.
Here, we've looked specifically at why Israeli companies should be exploring outsourcing partnerships in Ukraine. Along with its perfect geographical location, there is a strong base of highly skilled and qualified workers who can offer a very competitive price point.
In your search for high-skill talent, you can stop at Fulcrum; ready to make moves on whatever web or mobile-based challenge you can send our way.
Choosing the Right Outsource Company
It's not all about the country that you choose to outsource to, you need to make sure you get the right company to develop your next project, and this needs plenty of planning and research.
For a reliable partner, look no further than Fulcrum.rocks; ready to roll on any mobile and web-based challenges you can send across our desks. Get in touch and we'll go through getting your next awesome project off the ground and onto your phone.
Book a Call with Fulcrum Rocks Experts
Tell us about your development needs on a short 15-mins call.
Book a Call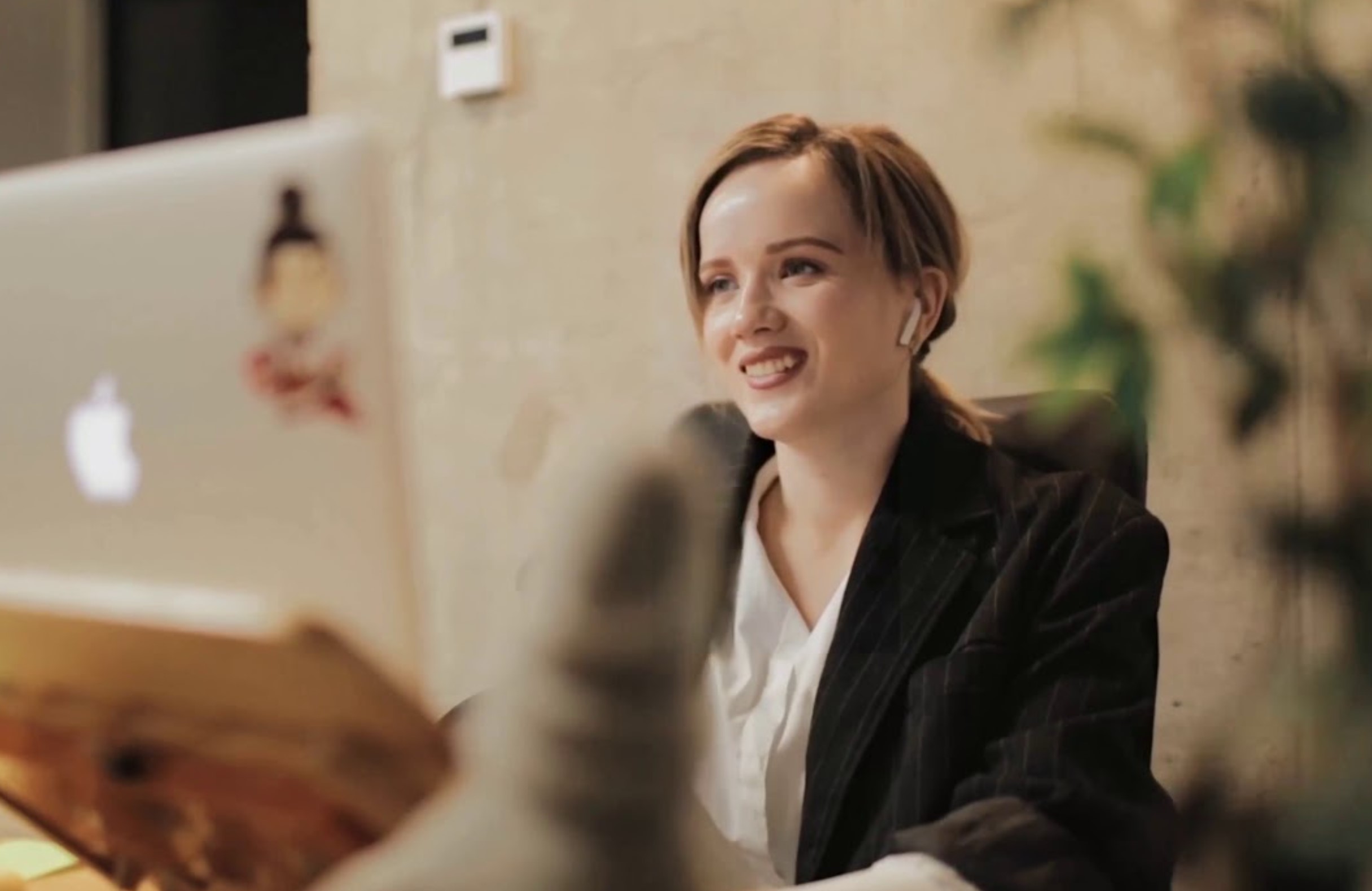 FAQ: Outsource to Ukraine
Should I outsource to Ukraine for software development?

This country can boast of talented technicians, an excellent level of IT education, and engineering skills. Sure thing, the IT market is well-developed there. The literacy rate is high in Ukraine, its IT gurus have a high level of their tech skills along with upper-intermediate/advanced English. Keep in mind how far away you are from the vendor. For example, it takes a few hours from European countries to get to Kyiv, Lviv, Odesa, Dnipro. Evaluate all the pros and cons, and choose the best partner to implement your IT ideas.

Where is it better to outsource web development: Ukraine vs. India?

According to various sources, Ukraine in Eastern Europe, Poland in Central Europe, Argentina in South America, and India in Asia are the main outsourcing countries. When it comes to choosing whether to outsource to Ukraine or India, here are a few moments to keep in mind. Ukraine is the leader in the number of C++ and Unity3D software developers. Others are highly qualified in JavaScript, Scala, Magento, PHP, Node.js, Ruby, ASP.NET, Python, and Front-End. With almost 3 million developers, India's outsourcing market is focused on C/C ++, Java, and web development. Ukraine's time zone is GMT+2. It is very convenient for Europe — working hours are the same. And even for companies from the USA, Ukraine is the best choice compared to India's time zones. Moreover, Ukrainian developers know English at a sufficient level to do their job well. At the same time, India has an image of a cheap outsourcing destination, and most of the talents are junior.

Is Ukraine the right country for video game outsource?

More and more American and Western European companies prefer to cooperate with Ukrainian game developers to put their game ideas into practice. The Ukrainian game development market is booming: more than 20,000 IT specialists in more than 100 companies are engaged in game development in Ukraine. Video game outsourcing in Ukraine is a simple and cost-effective way to implement the idea of creating a game with minimal costs. The studies predict that the Ukrainian IT industry's export will grow to 8.4 billion US dollars by 2025. And the creation of games plays an essential role in this area.

How many US companies outsource to Ukraine?

The USA remains Ukraine's largest partner in terms of IT outsourcing activities. Around 45% of the companies are involved. Ukrainian IT gurus are among the strongest IT specialists worldwide due to their deep technical knowledge, high level of English, and knowledge of new progressive disciplines. It is not surprising that an increasing number of American giants are hiring developers in Ukraine to create advanced software solutions.

Oleksii Sekundant
Co-founder & CBDO at Fulcrum Rocks
Next Article