You have an excellent idea for a mobile app. Designers are already thinking through the interface elements, and you are reading positive reviews in your mind. Oh, there is one small thing left: choose the best mapping service for your project. Maps are one of the critical elements of many mobile apps. No doubt, it is worth diving into the topic Mapbox vs. Google Maps to pick up the best solution.
In July 2018, Google decided to make Google Maps a new billion-dollar business by raising prices and reducing the free usage limit. Developers started to search for alternatives, and this immediately stimulated competition. Apple Maps, MapBox, OpenStreetMap — what to choose?
As usual, a lot depends on specific use cases — what exactly you need maps for, and what is the intended geography of using your app. Of course, Google is not the only provider of maps. Let's run through the most popular maps API's and compare the products.
Outsourcing
We stay dedicated & laser-focused on your product no matter the distance
Book a Call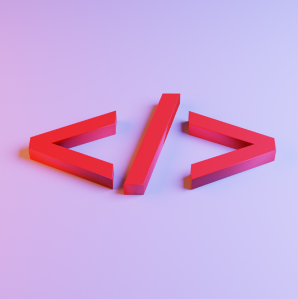 Most Popular Mapping Services
Within almost any online product, you can come across a task that requires the use of a particular service related to maps, geocoding and geo-positioning. If your app requires a geo-location service, you will have to choose one of the market's solutions. We will not analyze all the mapping services but stop on the best maps and most competitive ones.
Mapbox makes it easy to create beautiful custom maps and quickly integrate them into websites and mobile apps using OpenStreetMap data. The service is very convenient to use, looks aesthetically attractive, and has a wide range of functions. Anyone can easily find his destination and create the best route in just a few clicks.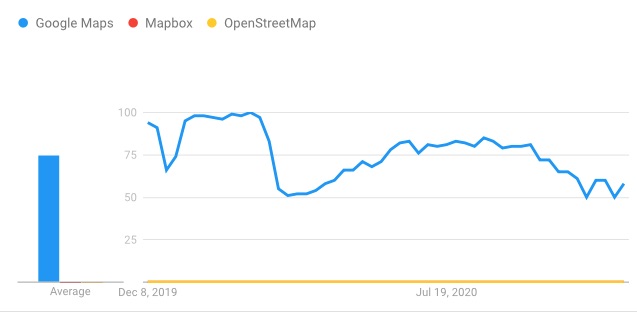 Mapbox vs. Google Maps vs OpenStreet
Map is a well-known free map API. Regarding map content, OpenStreetMap is both neutral and transparent. Any person or company involved in creating the map is welcome to render it to suit their needs. And, you do not need to worry about any payments to access the data from the database.
No doubt, we should give credit to Google as Google Maps, and the overall service is being updated with new features and other tools of the Google ecosystem. The product is highly reliable for any size of the app.Before making a verdict, let's dive into some details of every service.
What is Mapbox API? Mapbox Review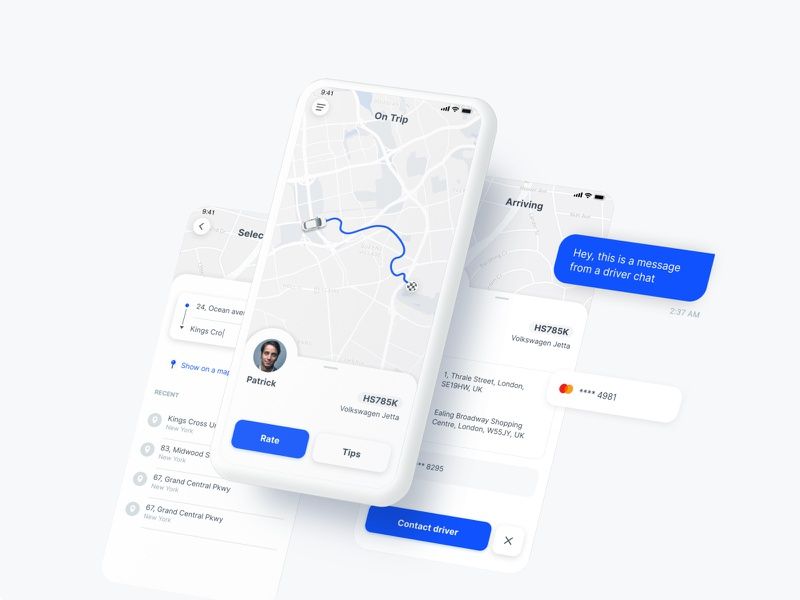 Mapbox API
Mapbox is the first Google Maps API alternative that comes to mind. The company was launched in 2013 and still successfully designs beautiful maps and developer-friendly tools. The Mapbox tilesets allow to create and alter dynamic and static maps.
The Mapbox platform provides textures, illustrations, custom markers, static maps, geocoding, and more. As for pricing, Mapbox has five different plans, from a free initial package to a full-scale corporate plan. The platform documentation is well structured and easy to use.
Such apps as Shopify, Facebook, Foursquare, and Airbnb are all powered by Mapbox.
Pros
Free platform for up to 25,000 mobile users.
Detailed and well-structured documentation.
Visually attractive and intuitive base map.
Easy and hassle-free integration.
Cons
The platform is focused on large apps.
The API is not editable.
The system is too complicated for simple projects.
It is still a paid service.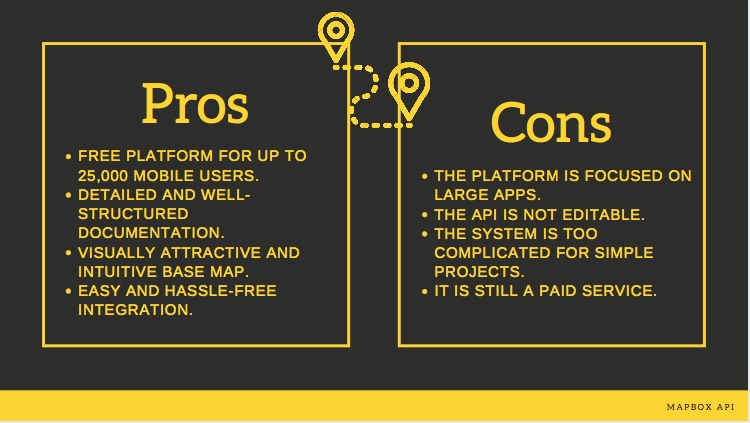 | Monthly active users | Cost per 1000 |
| --- | --- |
| 50 000/ month | Free |
| 1000 web map views | $0,5 |
What companies use Mapbox? Instacart, Channel Corp, Postmates, Hivestack, Foursquare, OpenGov, etc.
What is OpenStreetMap API?
Even before the launch of Google Maps in 2004, Steve Coast from the UK founded the OpenStreetMap project. It aimed to draw a map of the entire world. The project offers public maps and plans of cities, streets, and roads using manual/automatic data entry  and data acquisition from portable GPS receivers.
One of the most significant advantages of OpenStreetMap API is that it is free to use under an open license. It is a volunteer project when indifferent ones create routes, imagery, and other map data. Though it is an open-source system, you cannot use real-time routing information for commercial apps. To query location data from your app, you still need to get to the services like Mapbox that is based on OpenStreetMap.
OpenTouchMap and CycleStreets are the clients of the service.
Pros
Open-source project.
Free API.
The platform may have a richer and more socially valuable set of features.
Flexible OSM data.
Cons
Integration issues may occur.
You are using the data at your own risk.
Blocking in case of an excessive exchange of data through the API.
Poor documentation.
What companies use OpenStreetMap? Apple, Trafi, Scopeland tecnnology GmbH, Craigslist, etc.
What is Google Maps API?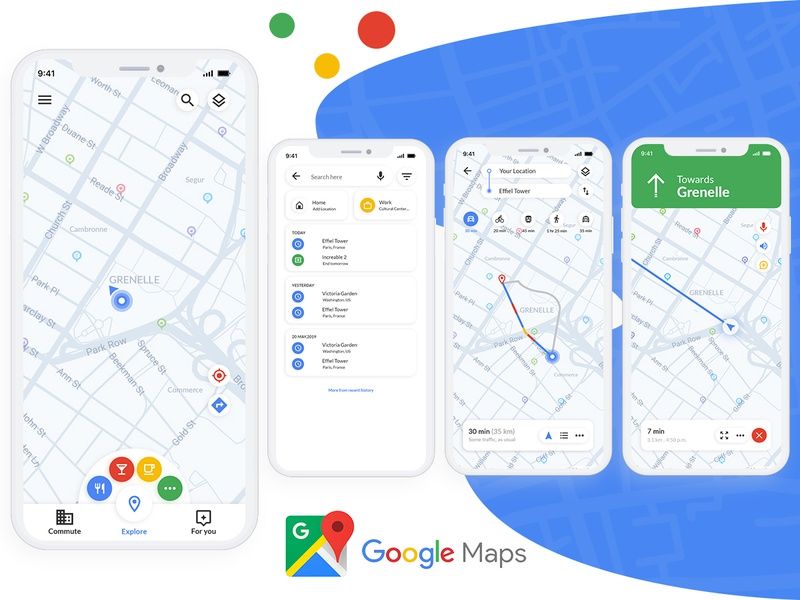 Google Maps API
Google Maps is a safe choice for everyone, from an inexperienced webmaster to an experienced developer. This project has been around for quite a long time and has already established itself as a mapping industry leader. The platform can boast geocoding, routing, pictures, street view, and place information for mobile apps. Most people are already familiar with the map from Google, so your users will feel comfortable.
The appearance of the map is customizable through the website. While the mapping service itself does not cost a penny, you will be charged for displaying places, directions, and other details. Uber, Bolt, Trip Advisor, and other companies are happy to use the service.
Pros:
The best geographical coverage.
Numerous style options for customization.
Geocoding.
Excellent language support.
Street view.
Cons:
The platform may include offensive material.
Expensive service.
Rendering may freeze an app.
High energy consumption.
| Monthly active users | Cost per 1000 |
| --- | --- |
| up to 28 000 loads/ month | Free |
| 0-100 000/month | $7 |
| 100 001 - 500 000 | $5,6 |
Pricing for dynamic mapsWhat companies use Google Maps? Google, Lyft, Snapchat, Accenture, Berpo Company, Alibaba Group, etc.
Mapbox vs. Google Maps
While free and open-source platforms are offered at no cost, nobody can guarantee that these maps will be compatible with the latest versions of the mobile OS. You never know if their data will be objective and correct and supported and adapted for mobile use. Commercial maps are initially more developed and more convenient for developers. Large corporations have money for the best designers and developers. As a result, you get a product that exceeds the amateur one in all aspects. So, two main competitors, Mapbox vs. Google Maps, have just shown up.
Both solutions offer a street view and satellite imagery and create markers and clusters in terms of functionality. Note that Google Maps developers did not include offline mode, while Mapbox can manage custom offline maps.
As for customization, it is worth saying that both platforms are rather flexible, though Google Maps still forces the use of the default base layer. If your app requires navigation to track the route, Google Maps API does not include this feature, while Mapbox does.
The significant difference in price between Google Maps and Mapbox makes people consider switching to the Mapbox API. At the same time, they may come across the difficulty in understanding the data flow on its architecture.
Many users prefer Google services. Over the years, they ultimately got immersed in its ecosystem and understood how convenient Google Maps integration is. Google Maps is still a leader in accuracy, rich database, and depth of its map data.
How to Choose the Best Mapping Platform
After having a brief Mapbox vs. Google Maps showdown, you can pick up your best product. To decide on a map provider, you need to consider many parameters. Although there are plenty of variables, let's try to suggest a few rules that make it easier to make a choice.
The most crucial point is the functionality that you are going to implement. What will the app do? What does it need a map for? Which devices will your app be installed on? Just to mark the addresses of stores or to specify directions to the beauty salon is one thing. And if all the user's actions are connected to routes and search by coordinates – this is a different story.
Your location matters. Evaluate your geography and compare the same place from the point of view of different cartographers. Check which maps users prefer in the areas you need.
Think over your budget and decide if you need and can afford paid solutions.
Do you have a native or hybrid app? Maps are functionality that is implemented on the smartphone side. So if you have a native application for one or both platforms, you need Java/Kotlin and/or Objective-C/Swift specialists. If you plan to launch a hybrid app, you will not need to attract experts in native languages. Most providers support both iOS and Android and try to create detailed guides for developers. So getting the maps API for the desired platform is not a problem.
Mapbox Alternatives: QGIS, MangoMap, Leaflet, Mapline, Maptitude, eSpatial, ArcGIS, CARTO, udig gis, Map Business Online, SimpleMapsNow, Map3, mapotic s.r.o, Geoapify.
Conclusion: Mapbox vs. Google Maps API
Most of the apps and websites we use today show location and various data on maps. Maps are used everywhere, from food delivery sites to online stores and sophisticated applications for logistics companies.
You can find a ready-made service for virtually any task that you need to solve in today's world. The only question is the cost of this solution. Today we have covered a Mapbox vs. Google Maps question, checked a brief Mapbox review as well as the pros and cons of Google Maps and the free OpenStreetMap API. It is up to you to decide which platform fits your needs and expectations the best.
Looking for trusted developers?
Hire handpicked mobile developers right now!
Book a Call
Mapbox vs. Google Maps FAQ
Is Mapbox better than Google Maps?

The question is a bit tricky since it depends on the needs of your specific app. Still, there are a few advantages of Mapbox over Google Maps. Among them are clean and well-structured documentation, the ability to easily edit maps, upload new datasets, view analytics, and hassle-free development for Android, iOS, or web.

Is Mapbox free?

Mapbox is free for up to 25,000 mobile users and 50,000 web loads. If you have more users, then you will need to consider

Is Apple Maps or Google Maps better?

Google Maps is currently outperforming Apple Maps. And this is not surprising; Google has been working on its mapping solution for a long time and has invested many resources in it. Offline maps, great route mapping features, night mode, and all the other tools create an attractive service that can meet most users' needs.

Who uses Mapbox?

Such apps as Shopify, Facebook, Pinterest, Foursquare, and Airbnb are all powered by Mapbox.

Kateryna Khalimonchuk
Marketing Specialist at Fulcrum Rocks
Next Article