We at Fulcrum Rocks believe that proper project management is the foundation of any thriving project. That's why we offer our PMaaS customers a structured approach to achieving their business goals. Along with lowering their risks, and meeting all the deadlines. Project management, after all, is not just communications and planning a roadmap. It covers the whole project, from initialization and planning, to implementation and delivery.
But is project management as a service the right fit for your business? Are some projects more likely to benefit from it than others? Finally, if you do decide to go with PMaaS from Fulcrum Rocks for your next project, what deliverables will you get? We'll answer these questions in this post.
What is Project management as a service and why clients choose it
PM as a Service, Management Services, PMO as a Service, PMOaaS, PMaaS. Project management services have many names and abbreviations. No matter the name, the essence is the same. PMaaS is project management on demand.
The service gives you flexibility and versatility. You can hire a professional to oversee as much of your project as you need, for as long as you need. You don't have to go through the headache of establishing your own PM office. You don't need to waste resources on trying out various methodologies, strategies, and tools. Subscribing to PMaaS you get a sort of a mentor for your project. Who brings insights, perspectives, tools, and technologies with them. In other words – with PMaaS you save time and money, getting expertise, speed, and quality in return.
Of course, bringing outsiders into your project can be daunting, especially for a managerial role. So why do clients choose to overcome the fears? MI-GSO | PCUBED have conducted a survey to figure it out. 90 respondents from 50 companies that were interested in their PM services have completed the survey. Here are the results: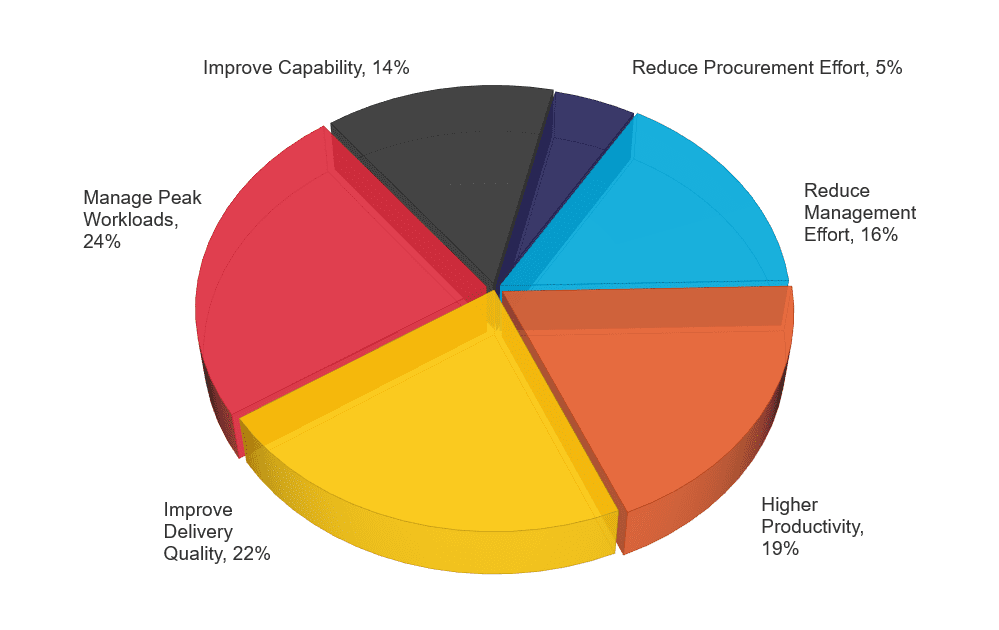 As you can see, managing peak workloads and improving delivery quality turned out to be the major motivators. We can support these findings from our own practice as PMaaS providers.
Choosing PMaaS our clients cut the risk of being understaffed when their project load demands experienced PMs. As well as being overstaffed when there are no new projects to run.
Our clients also appreciate the complete control and predictability they have over the process and budget.
What projects are more likely to benefit from PMaaS
Of course, we can't insist that every project will profit from PMaaS. We've been providing project management as a service for years. And we've come to a conclusion that these types of projects are usually a better fit for the service:
Projects that are outside of our client's company core expertise.
Projects of larger scale with a lot of stakeholders.
Projects that will influence the future of the business.
Projects with very tight deadlines.
Projects that will end up pulling employees away from their main duties.
PMaaS Project stages
Project management as a service does not have any officially documented standards. We can't claim that the project stages are the same for all providers. So we'll describe the project stages we offer to our own clients.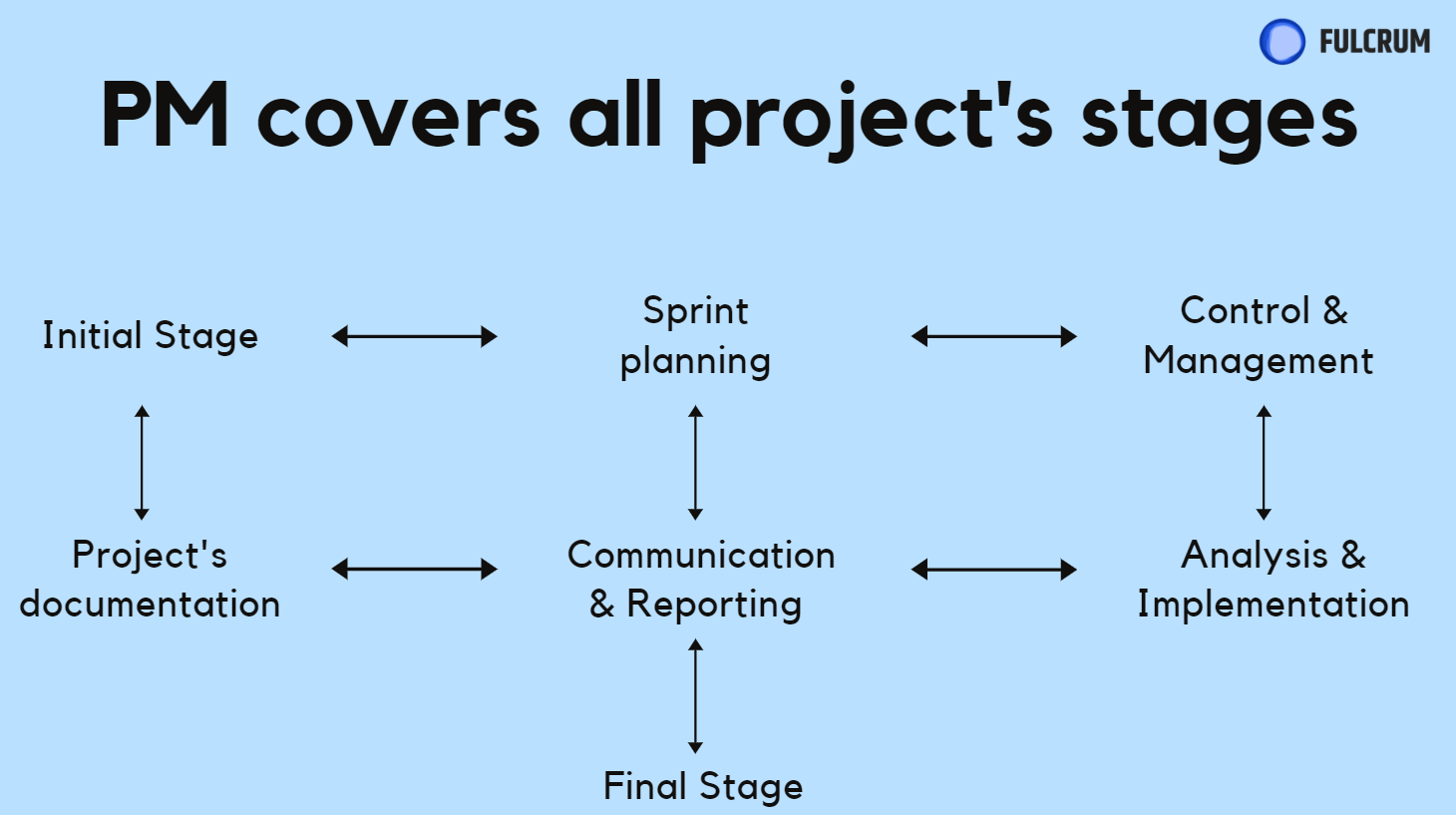 Initial stage
This part is crucial for the eventual success of the project. This is when we estimate the whole project and define the potential risks. We review the project's documentation, develop the roadmap and come up with the release dates.
Initial stage is also when we build the backlog of the tasks. We set up all the tools (Slack, Jira, etc.), communication channels, and schedule regular project meetings.
Sprint planning
When the initial stage is done with, we start preparing the actual project development. This is when we break down all the previously agreed on technical requirements into actual tasks for developers. And hold a sprint-planning meeting with the team. At the meeting we determine the sprints' scope, prioritize bugs, and determine access control. This stage is also when we have the tasks evaluation in story-points using the Planning Poker technique.
Project's documentation
The documentation we provide includes risk log, change log, regularly updated Gantt chart. We provide consistent updates for a project's folder which contains all the info on the project. Of course, we also track the hours for T&M.
Communication and reporting
It goes without saying, we are always accessible and provide our clients with regular communication. The response turnaround time is less than 3 business hours. We also do weekly demos and contact reports after each demo.
Control and management
Aside from the ongoing project's review and risk management, our clients also get quality control and daily standups.
Analysis and implementation
Retrospective meetings with the team are held on the monthly basis, but can be done more often if required. We analyse the sprint results and implement them.
Final stage
In the end we analyse the project results and provide a final review along with the full documentation for the project closure.
PMaaS deliverables at Fulcrum Rocks
So, what will you get if you buy our project management services? Except the time savings, and guarantee that your project goals will be achieved, that is.
The deliverables we provide to our clients include:
Client's cabinet with all the information on the project and it's progress;
Full documentation, which is regularly updated throughout the project's stages;
Risk and change logs;
Regularly updated Gantt chart;
Weekly demos and reports;
Regular meetings.
Our main objective is to deliver a successful project while meeting the client's timing, quality, and budget requirements. We also root for transparency and easy communication. To achieve these objectives we provide a full documentation package which is stored in one place and is accessible at any time. And the PM is very easy to reach via email or Slack, or any other channel you prefer.
LOOKING FOR AN EXPERTISE IN PROJECT MANAGEMENT?
Get in Touch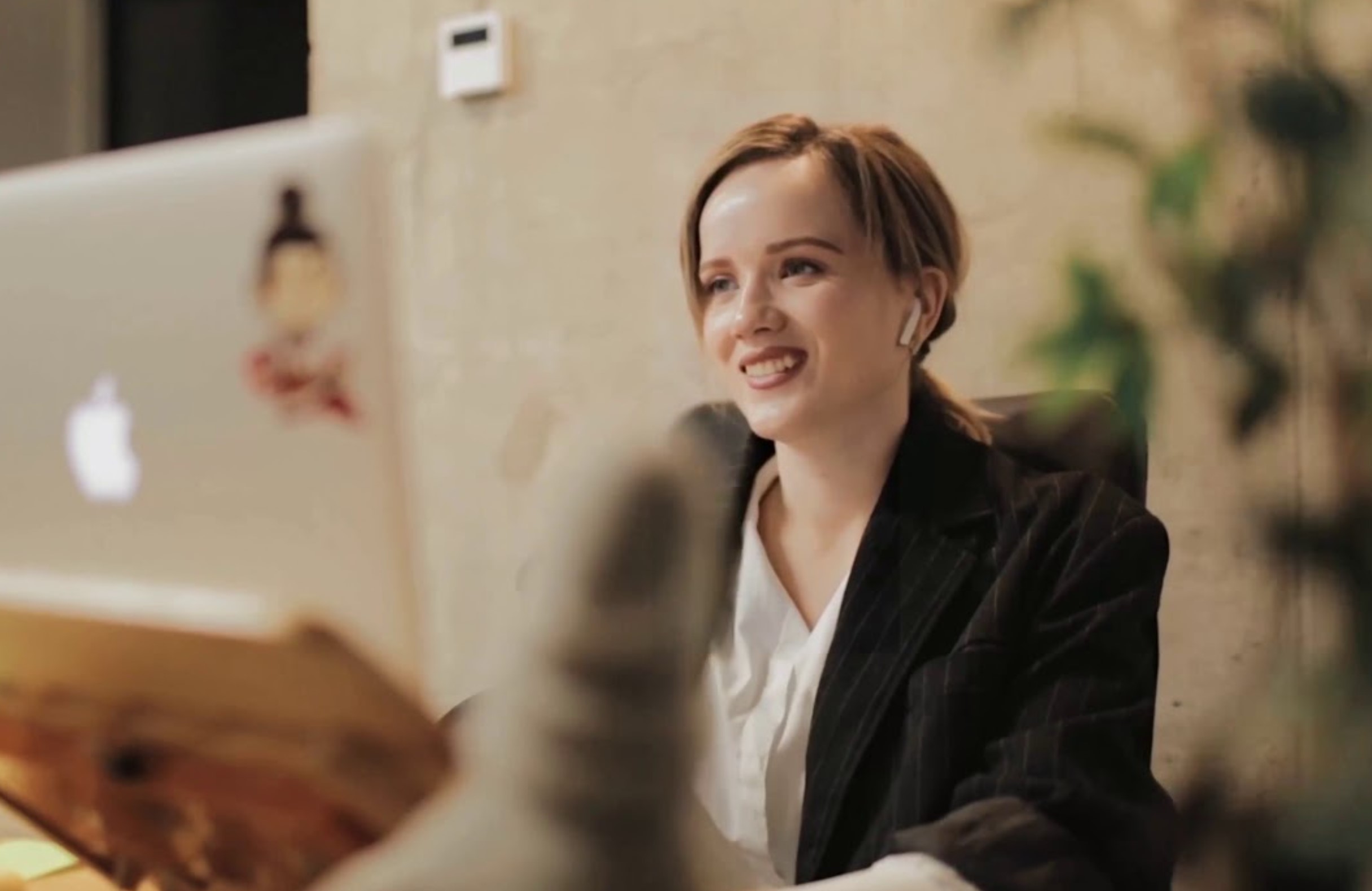 Kateryna Khalimonchuk
Marketing Specialist at Fulcrum Rocks
Next Article