Over the last decade the tech specialties have dominated the international job market. The pandemic and global lockdown only intensified this domination. More and more businesses venture into the online world, so developers are in bigger demand. It is only natural that their salaries grow with the demand for their services. As a result businesses struggle to fulfill their need for the tech talent.
At the same time the gap in the medium earnings of a software developer in the US and more affordable regions like Eastern Europe is drastic. In Ukraine a computer programmer salary is about $25-45 per hour. While in the US you'll pay as much as $100-150 for the same work done at the same level of competence.
These are some of the main reasons why outsourcing and offshore development are so popular.
Besides, when you have access to experts all over the world finding a brilliant fit for your project is easier and faster.
So how do you know how much you should pay a developer if you are going for outsourcing? Read on to find out how the pay rate depends on the technology and proficiency of a developer. And learn the average salaries in the most tech savvy locations.
Factors that Influence a Software Developer's Salary
The size of a developer's paycheck does not depend solely on their location. There are other factors at play here as well.
First of all, there's the experience level usually referred to as seniority. The payment an entry level software engineer gets will drastically differ from that of a senior developer.
The other factor is the technologies and languages they specialize in. Some programming languages are harder to master than others. The entry barrier for them is higher. As a result a true professional is harder to find.
There are also languages that are highly popular and the demand for specialists using them is higher. Finally, there are very rare and specific technologies. If your project requires such a technology you might have to pay quite a sum for an experienced professional.
How much an engineer makes also depends on whether they are a freelancer or work for an outsourcing team.
And of course the client's negotiation skills will play a role in the final paycheck.
Now that you know the main factors that influence the pay rate let's look closer at the software engineer salary by country.
CALCULATE YOUR REMOTE TEAM COST
Check how much you can save by hiring remote development team with Fulcrum
Go to calculator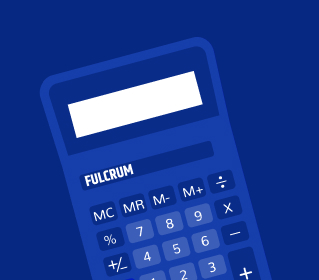 Software Developer Salary in USA
If you check Indeed you'll see that a yearly developer salary in the US right now is about $102,341. A junior software developer salary there is about $95,630. And a senior might cost you as much as $128,747.
While we are on the subject of North America, let's look into Canadian pay rates. An average salary of software developer in Canada is $75,950 annually. Quite a gap there. But, of course, the US is the highest paying country in the world.
In terms of programming languages the yearly paychecks look like this:
| Tech Stack | Java | C# | С++ | JavaScript | PHP |
| --- | --- | --- | --- | --- | --- |
| Average | $98 100 | $100 000 | $104 000 | $87 600 | $79 500 |
| Junior | $55 100 | $62 700 | $62 100 | $51 800 | $49 900 |
| Middle | $78 100 | $79 200 | $82 300 | $69 500 | $63 000 |
| Senior | $134 000 | $136 000 | $142 000 | $119 000 | $108 000 |
Software Developer Salary in Germany
One of the biggest tech hubs in Western Europe is Germany. They have quite a number of experienced professionals at much lower rates than in the US.
Berlin is a popular startup scene. A software engineer there makes on average $72,710 per year. And it is more than the county's average of $65,689. Juniors in Germany get about $62,668, while the seniors earn $76,407.
Yearly earnings in Germany by tech stack:
| Tech Stack | Java | C# | С++ | JavaScript | PHP |
| --- | --- | --- | --- | --- | --- |
| Average | $ 54 000 | $54 350 | $53 650 | $51 420 | $46 270 |
| Junior | $28 230 | $28 350 | $27 900 | $26 820 | $24 130 |
| Middle | $37 600 | $37 840 | $37 480 | $35 840 | $32 210 |
| Senior | $73 900 | $74 380 | $73 560 | $ 70 400 | $63 370 |
Software Engineer Salary in Asia
Asia, in particular India, is a very popular destination for software outsourcing. The salaries there are way lower than in the Western regions. A senior software developer salary in India is on average $27,470 per year for example. And average salary for software developer in Singapore is $57,280. Though sometimes it is hard to find an experienced senior engineer there. Especially if the technology you need a specialist in is not too popular.
Yearly rates in India by tech stack:
| Tech Stack | Java | C# | С++ | JavaScript | PHP |
| --- | --- | --- | --- | --- | --- |
| Average | $ 5 360 | $5 320 | $5 360 | $4 900 | $4 400 |
| Junior | $3 060 | $2 990 | $2 900 | $2 880 | $2 470 |
| Middle | $5 600 | $5 570 | $5 690 | $5 050 | $4 600 |
| Senior | $7 900 | $7 980 | $7 990 | $ 7 200 | $6 600 |
Software Developer Salary in Ukraine
Ukraine is the number one destination for your software project needs in Eastern Europe. Our engineers are generally considered highly experienced problem solvers. And yes, the rates are generally higher than those in Asia. But the quality is considered better. So the quality/price ratio of developing your projects in Ukraine is optimal.
An average paycheck here is $25,000 per year. A senior software engineer salary is about $48,000. And a junior makes an average of $18,000 per year.
Salaries in Ukraine by tech stack:
| Tech Stack | Java | C# | С++ | JavaScript | PHP |
| --- | --- | --- | --- | --- | --- |
| Average | $10 790 | $10 400 | $10 790 | $10 490 | $8 900 |
| Junior | $6 340 | $5 860 | $5 860 | $6 100 | $5 000 |
| Middle | $8 280 | $8 280 | $8 060 | $8 290 | $7 090 |
| Senior | $15 150 | $14 260 | $14 710 | $ 14 300 | $12 200 |
Read more: Major Companies Outsourcing to Ukraine
If you are interested in hiring a Ukrainian engineer make sure to check out our Development Portfolio. There you'll find the tech stack Fulcrum team is proficient in and the projects we developed. Give us a call if you'd like to discuss your project!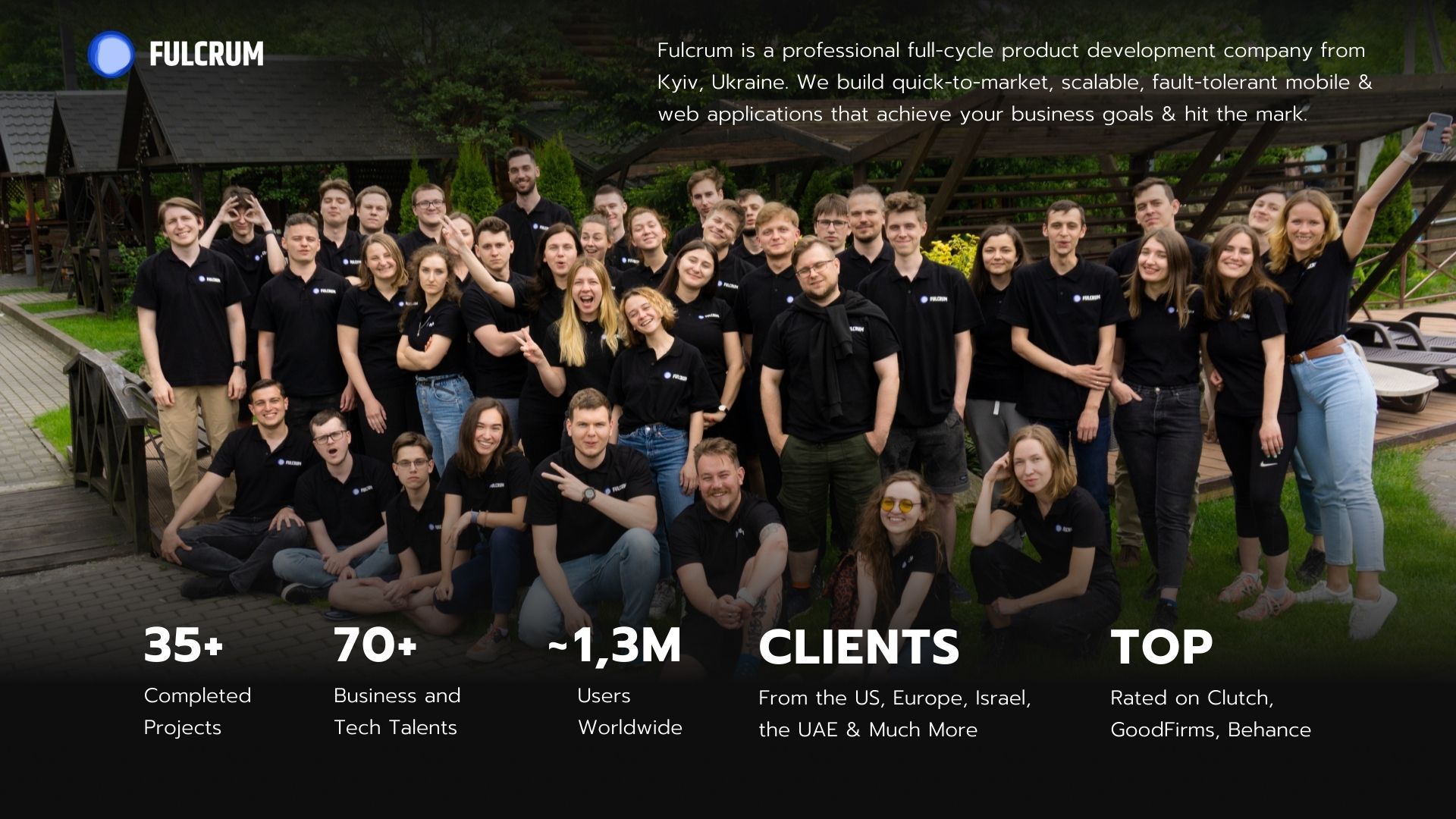 LOOKING FOR TRUSTED DEVELOPERS?
Hire handpicked developers right now!
Let's talk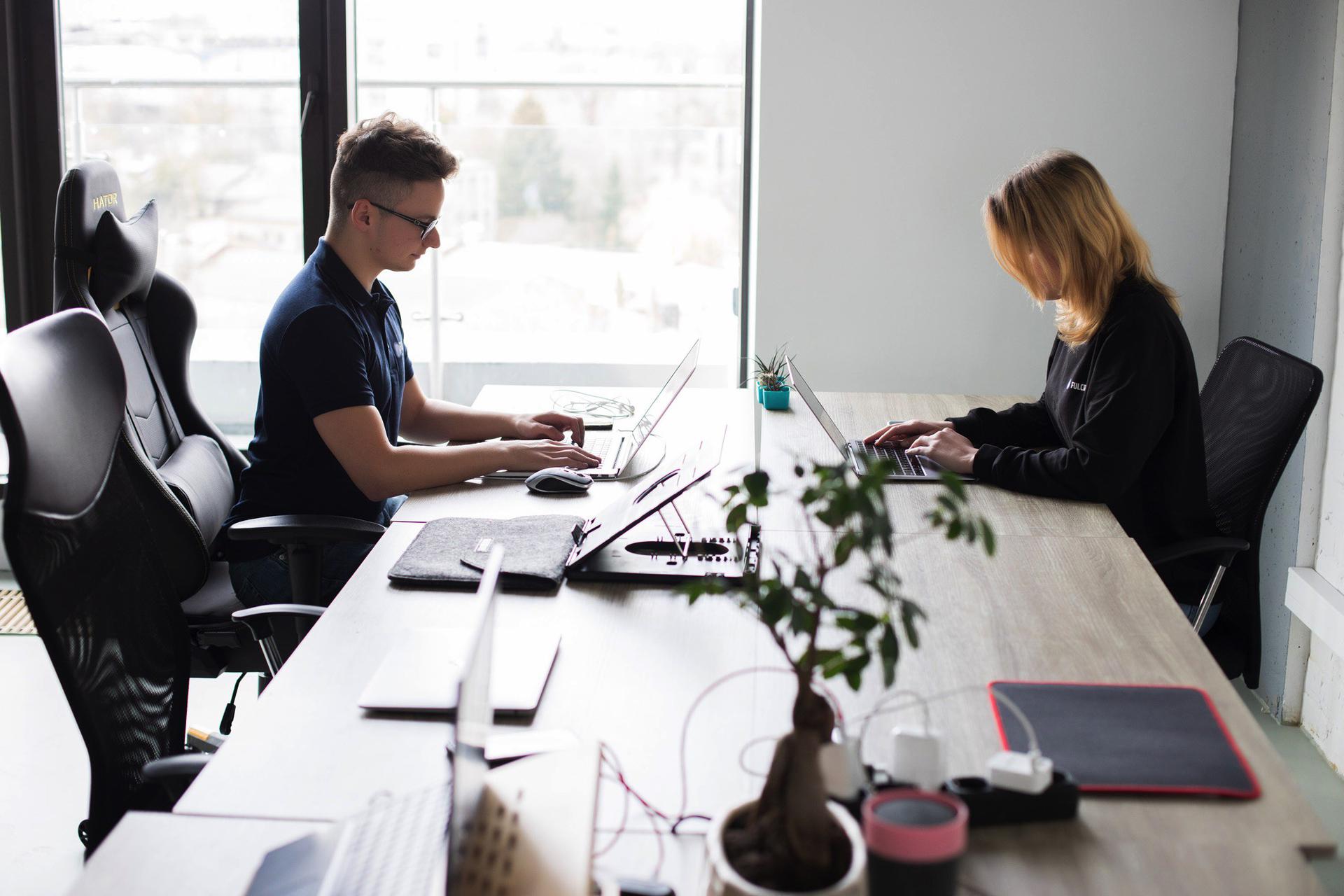 Read more:
FAQ: Software Developer Salary
What is a software developer salary?

It's affected by a lot of things like country, programming language, and experience. In Ukraine a middle JavaScript developer can get about $8,290 a year.

What is the average salary of a software developer?

$25,000 per year in Ukraine.

What is the starting salary for a software developer?

$5000 a year in Ukraine.

How software developer salary grows?

It depends on a lot of things, but generally the paycheck grows on average by 30% per every 5 years of experience.

Kateryna Khalimonchuk
Marketing Specialist at Fulcrum Rocks
Next Article