Good user experience is an imperative element of any successful online business. With poor UX, a business will simply fail. Google recently made it a part of their ranking algorithm, so we are not exaggerating.
Every article you read on the importance of good user experience will tell you that every $1 invested in UX makes $100 in return. And it's true. On average, 8 in 10 customers are willing to pay more for better customer experience. And good design is a part of that.
But good design doesn't mean a trendy color palette and a matching font. Good design implies the user doesn't have to think. Because a UX designer has thought about everything for them. Every step is anticipated, every little detail is fine tuned. The user gets a feeling they have been taken care of. A good design includes everything. From speed to readability of the texts, and reliability of the system.
Taking all of that into consideration it's no wonder the demand for experienced UX designers is huge right now. Of course, like with any other in-demand specialty, truly good professionals are hard to find. Where do you even look for a good UX designer? Should you go for outsourcing or hire in-house? What do you need to pay attention to when hiring a UX specialist? You will get answers to these questions from this article.
Key responsibilities of a UX designer
Before you go looking for a UX designer you should understand what it is they actually do. Of course, as a non-designer you don't need to have a full grasp of the disciplines a UX designer has to be a master of. But being aware of the designer's key responsibilities will help you in your search for an expert.
The important thing you need to understand about a UX designer's work – they don't simply draw pleasing for the eye deliverables. They determine how the new product will work and feel. The problem the product is meant to solve can be solved in many various ways. It is the UX designer's goal to explore those possible solutions. Determine which will be the most efficient one. And create a rich and flawless user experience.
Think of it as a combination of:
user research;
information architecture;
interaction design;
aesthetic design;
UI development.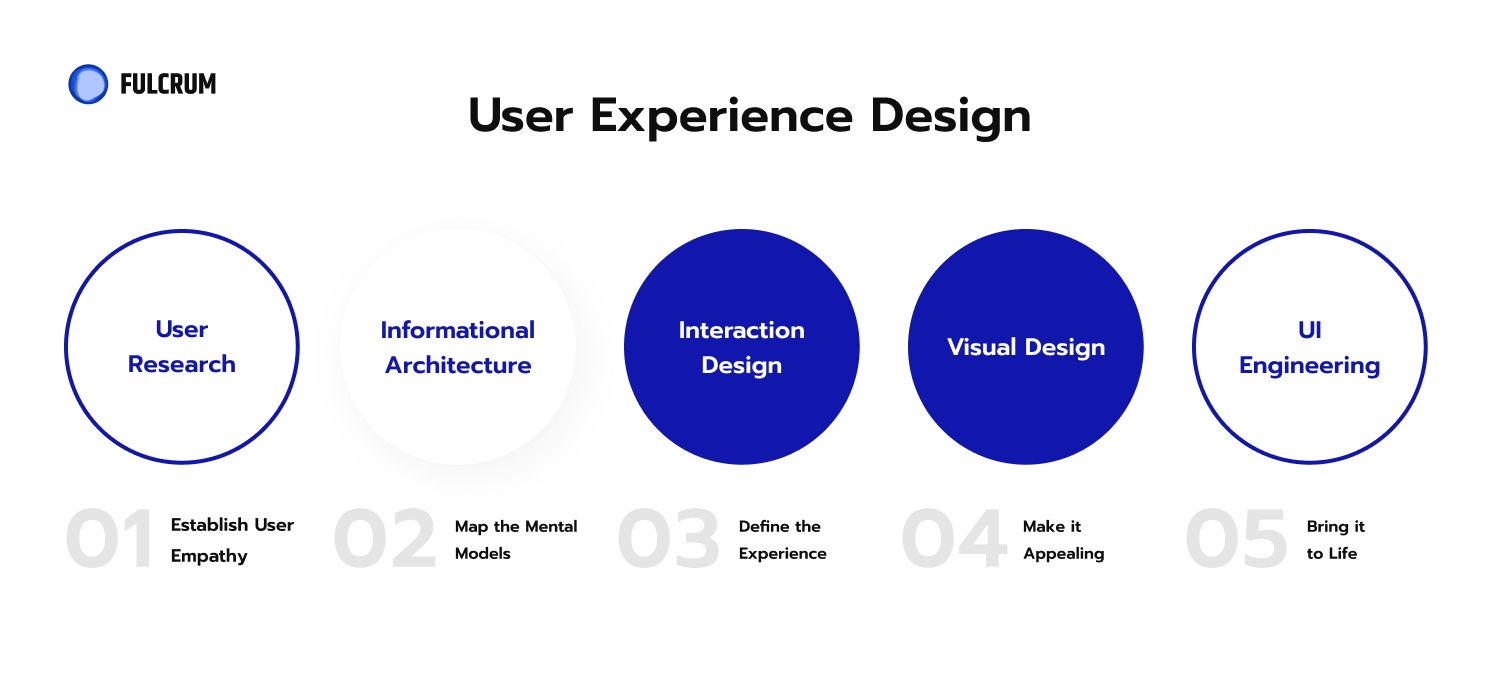 Key responsibilities of a UX designer:
Planning and brainstorming with stakeholders;
Competitor and customer analysis;
Product structure and strategy;
Research to define the best elements for better UX on the specific product;
Collaboration and coordination with UI designers;
Create prototypes based on the client's business needs and the research;
Iteration and usability testing.
Where to find UX designers
There's a number of ways to find and hire UX designers. If you have someone who has already worked with a good designer, asking for a recommendation is a great idea. You already know the designer did a good job at least once.
Another way to find a designer is to check UX design communities online. There's quite a number of them. You can search Facebook, LinkedIn, and Reddit. There are also popular resources like Dribbble, Behance, Coroflot.
And of course there are job boards. You can look for a UX designer on platforms like Upwork. There are also job boards that specialize in UX design. Like the UX Jobs Board and Designer Hangout. A quick Google search will find you more of them.
What to pay attention to when hiring a UX designer:
Every professional UX designer has a portfolio. It should be the first thing you look at. Look at their Behance or Dribbble. Do they have a project similar to yours? Does their work strike a chord with you?
Things to pay attention to in a portfolio:
case studies that attest to the designer's strategic thinking;
clear, comprehensive writing;
range of work relevant to your project;
the way the wireframes are presented;
insights of user testing;
final solutions and designs;
what design skills are shown in the projects.
Check our Behance and Dribbble for an example of a good portfolio.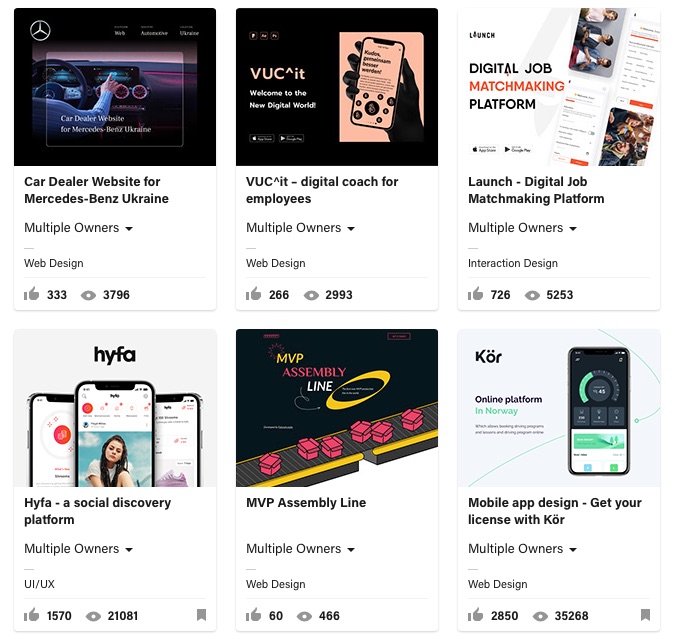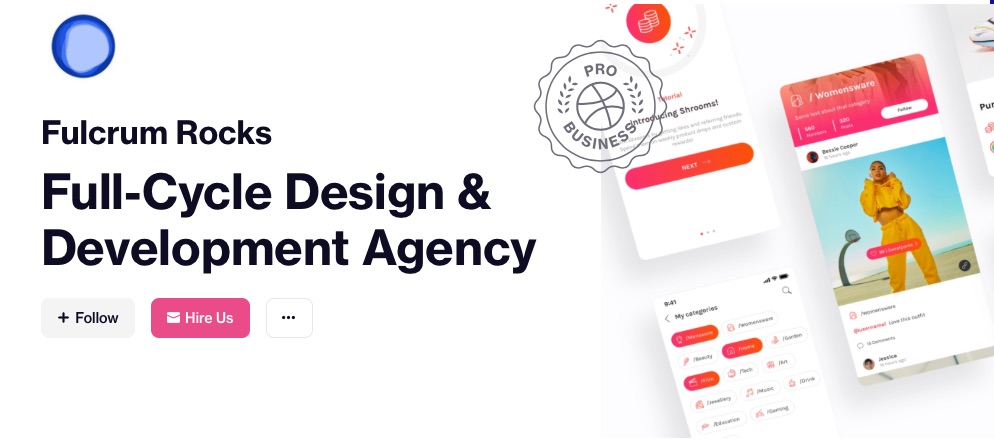 If you like a portfolio and are ready to talk to the designer make sure to ask about their hard skills. What tools do they use? What techniques do they prefer?
It's a good thing if the specialist you chose works with a formalized design process model like the double diamond. It means they are well organized. And you'll know exactly what to expect when working with them.
Soft skills are important, too. If you can't communicate with your designer, if you can't understand each other, your product is doomed.
Should you go for outsourcing?
Most companies that have enough resources to sustain a product's growth tend to opt for in-house teams. To develop, update, and maintain their product. At the same time some of the biggest players in the technology industry, like Google and Apple, outsource a lot of their IT operations.
Outsourcing is cheaper and faster than building a full in-house team. Especially if you are located in the US or EU. The average rate of a US designer is 4 times higher than that of a Ukrainian one.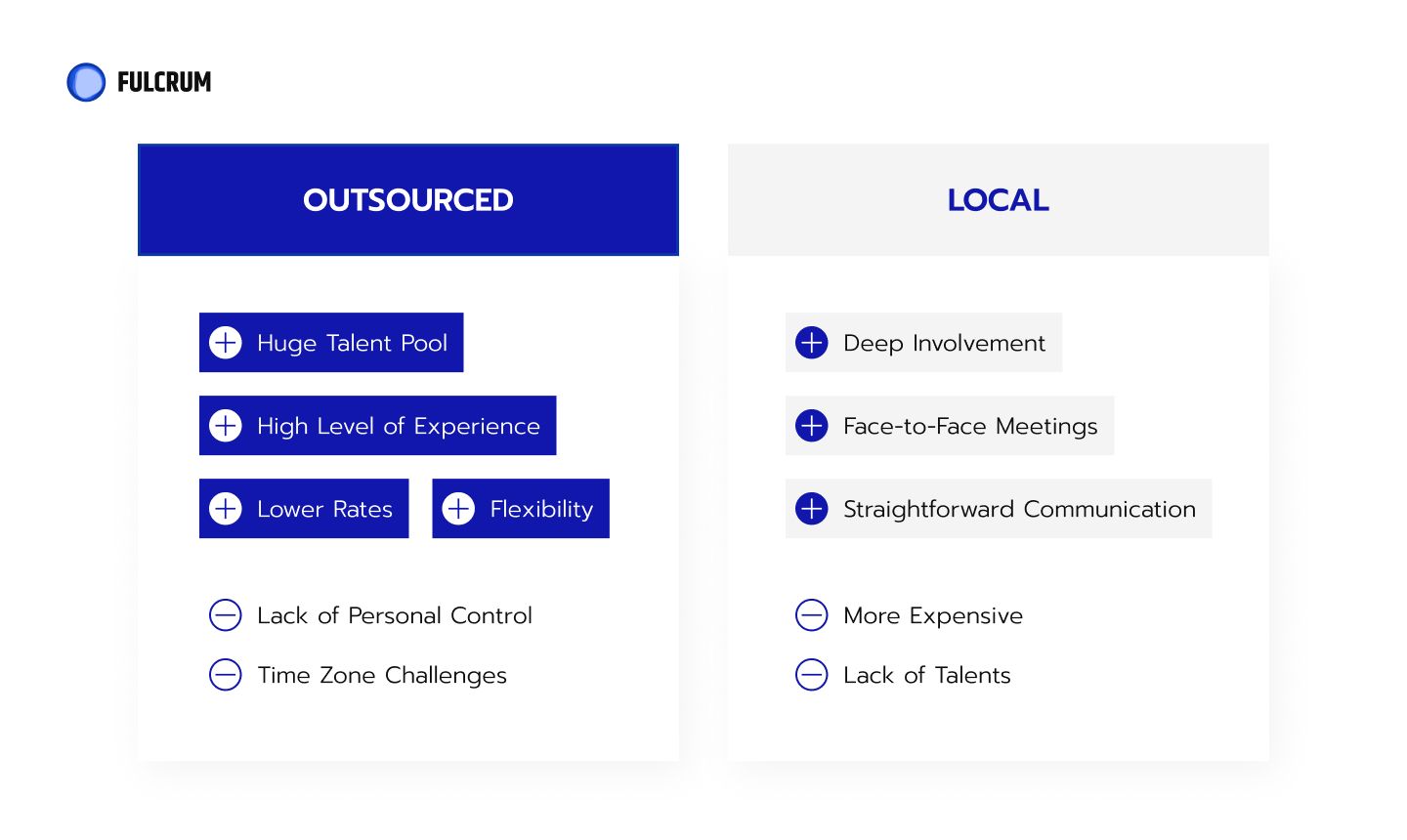 So if you are a startup with limited budgets we believe outsourcing is definitely worth considering.
Why you should consider outsourcing to Ukraine?
Ukraine has been named number 1 in the Outsourcing Market in Eastern Europe ranking by Outsourcing Journal. Giants like Microsoft, Samsung, Oracle have their R&D centers here.
Why?
Because Ukrainian IT specialists are highly skilled. And not expensive.
Of course there are other destinations for outsourcing your IT needs. But Ukraine provides a better value for money.
Read more: Offshore Software Development Rates by Country: Detailed Guide
OFFSHORE DEVELOPMENT RATES GUIDE
Check offshore development rates by country
Download the guide
Why Fulcrum Rocks?
Our motto is – create products that solve important problems. UX is a huge part of this approach. That's why we put an emphasis on it. We even created an UX audit service to help our clients see if there's room for improvement in their products and websites.
Get 100+ UX criteria in Notion template
Check your product's UX for free
Learn more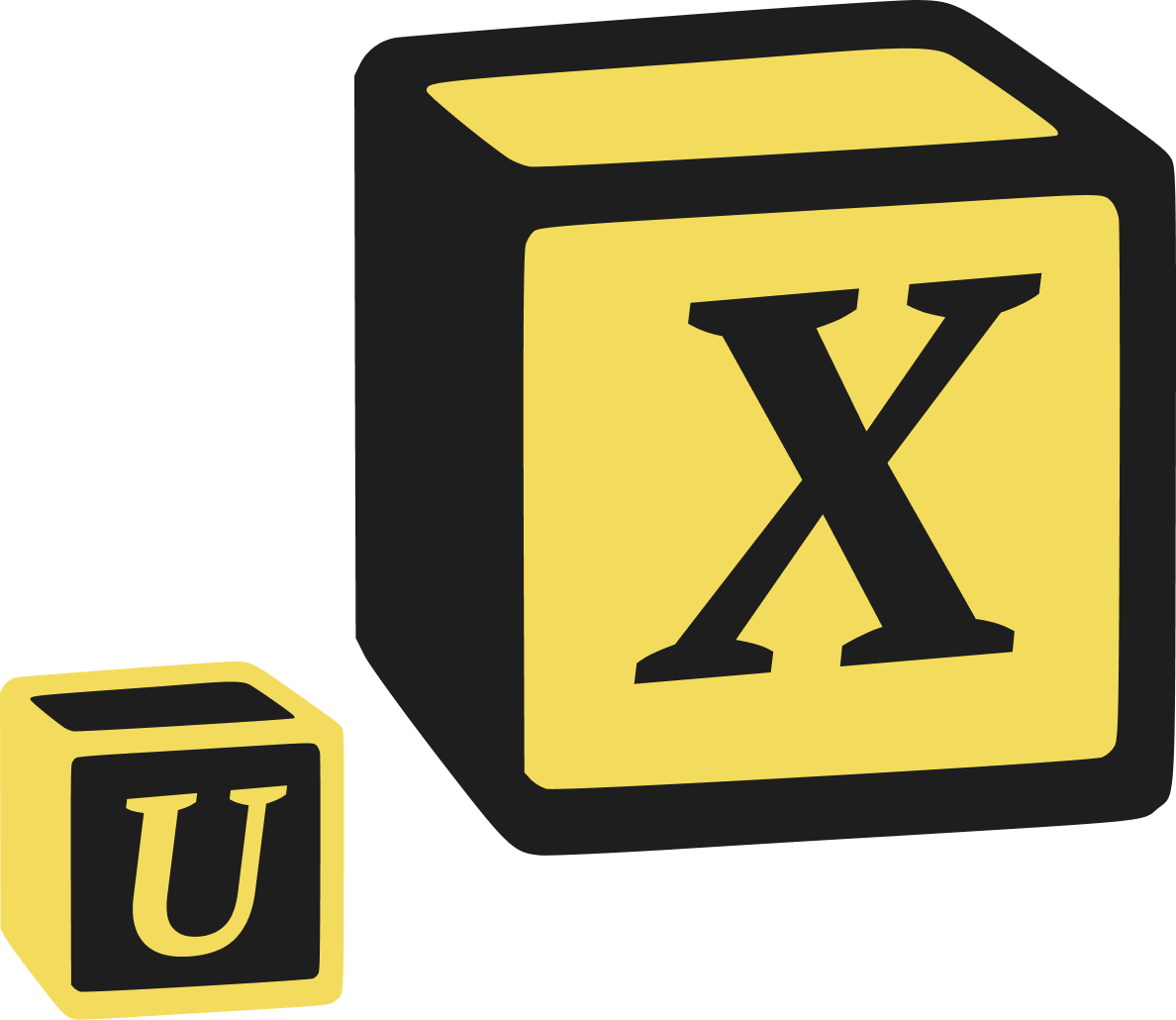 And our UX designer writes for Smashing magazine. If that's not impressive we don't know what is.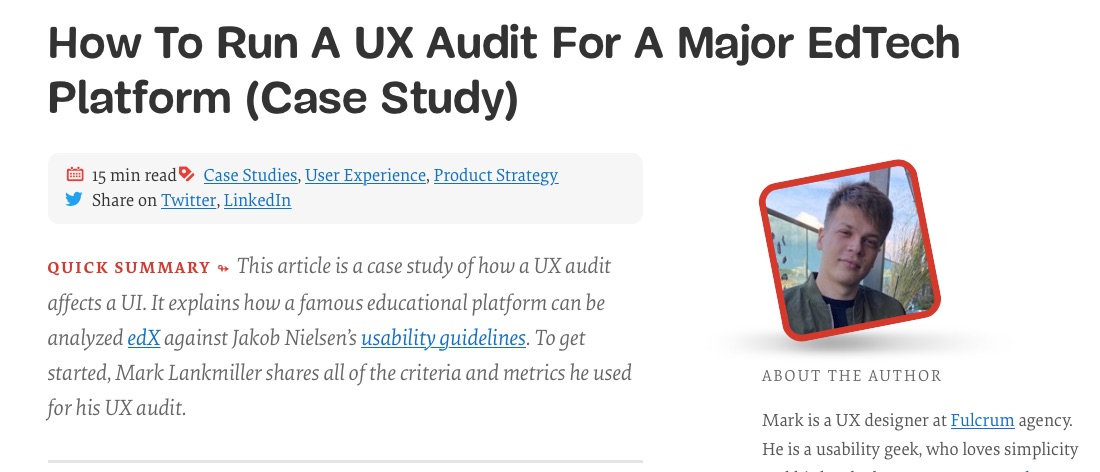 How To Run A UX Audit For A Major EdTech Platform (Case Study).
Give us a call, we'll be happy to help you with your UX needs!
OUTSOURCING DEVELOPMENT
Hire experienced PROs for creating your product from scratch
Get in Touch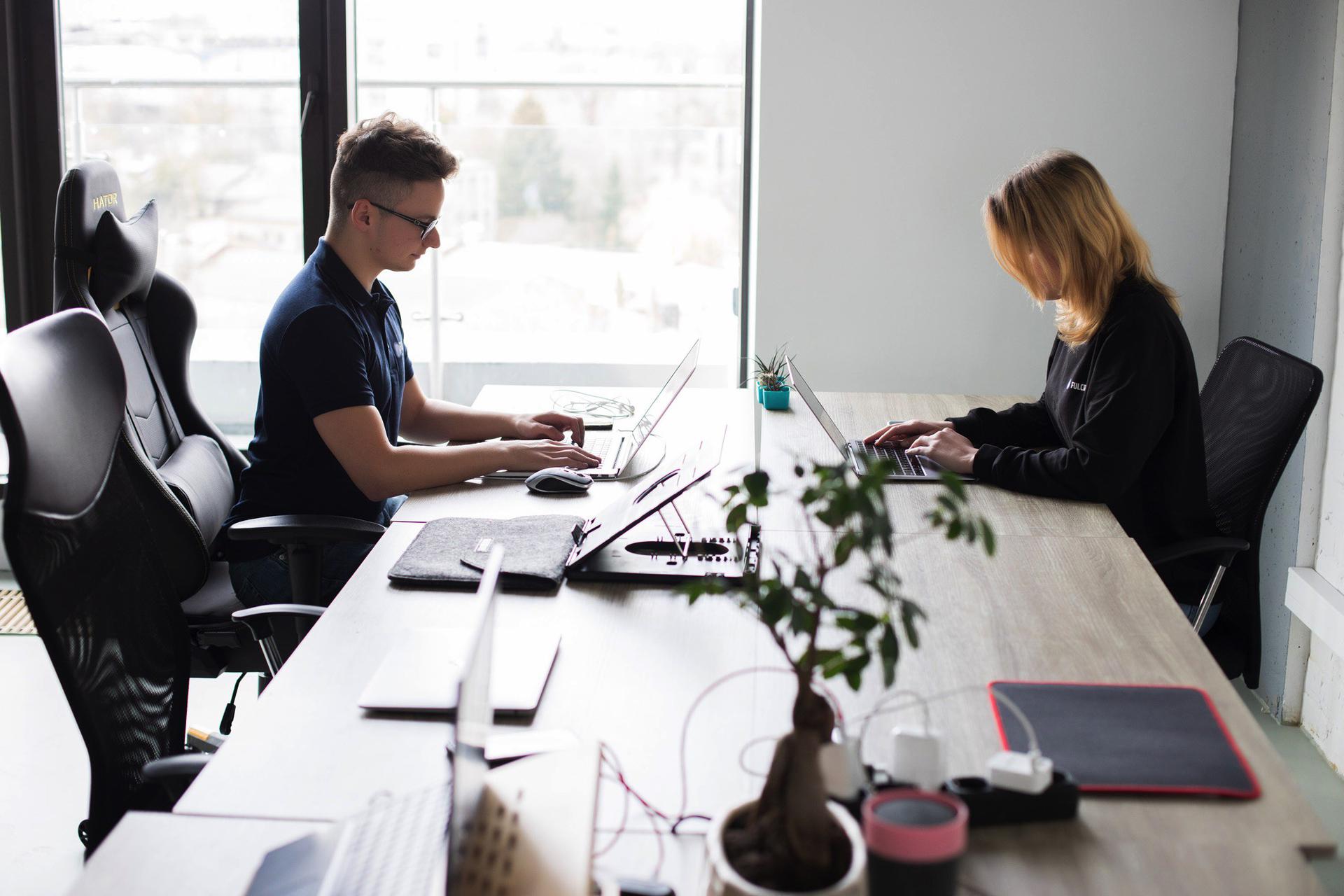 Fedor Makatera
Design Lead at Fulcrum Rocks
Next Article