Have you ever been on a Blind Date?
If you haven't, imagine you've been invited to one. How it makes you feel?
Nervous, without the slightest idea what to expect… scared, because there's a high chance you won't like your date. Fearing you'll end up disappointed and empty, wasting your time and money on something that won't last.
Well, hire a web designer online does feel like going on a blind date. But no matter how frightening it is, a killer web presence is fundamental for growing a business. So take a deep breath and follow the below instruction on finding THE ONE – a web designer who knows the drill and who you'll enjoy working with.
Creating The Right Chemistry: How to Hire Web Designer You'll Love
Professional chemistry is as important for business as romantic chemistry for loving relationships. If you hear the phrase "this team lacks chemistry", you as a business owner know exactly what it means. You've seen it and experienced it in both ways:
The perfect match team is highly synchronized, creative, and effective. They bring incredible business results by simply working together toward the same goal.
And the opposite… a dysfunctional team! Where each member can be the greatest specialist in a field. But put them together and they become unproductive, ineffective, and even hopeless.
So how to hire a web designer online that is a great match for your company and your team? Here's our 6 criteria checklist to single out a freelance web designer that is both skilled and a pleasure to work with.
#1. Mutual Interests
As a businessman looking through the lists of web designers for hire, skilled experts are not your only goal. Yes, everyone wants their website to look good and professional. But what you're really after is a remote team member who understands your business needs and a brand vision. And only then, is able to craft a web design based on it.
The same goes for a web designer waiting for the best deal to come knocking at their doors. Creative freedom, compensation, or personalized work conditions influence their decision. Don't forget, in business having a mutual interest is the best win-win strategy.
#2. Similarity connection
Now in relationships, 'like attracts like' means similar people attract one another. You see, hiring a web designer is no different. It's a pleasure to work with specialists who share your business values, beliefs, and goals. With the absence of these similarities, it will be hard to connect both on a personal and professional level. One way or another, those business relationships will end. Period.
#3. Candor communication
The proven principles of effective communication in the workplace are transparency & candor. When outsourcing creative jobs like web design, the way you interact is virtual. So you have to establish communication ground rules and channels right away. Be sure, candidates who refuse to follow them will leave the arena in no time.
#4. Experience fit
It's time to talk about the candidate's actual skills and experience. Apart from presenting job requirements, you need to find a technology-skill match. Here's a list of questions to ask the potential freelance designer or an outsourced team of designers:
What is Your Area of Expertise?
What is your professional background? (in details)
Do you have experience in solving business problems with design? (a solution-based portfolio would be a solid proof)
Do you have needed IT skills to create functional & feature-based web design?
Do you understand how digital marketing works? Do you have experience creating a web design that increases user engagement & conversions?
What design frameworks do you use in your work? Etc.
Ask as many questions as you need to 'qualify your leads'.
#5. Testimonials & Reviews
Word of mouth was the leading headhunting tool for centuries. In 21st-century we use similar instruments – freelance platform ratings, social media metrics, client testimonials, reviews, and referral programs. Take advantage of all that, dig deep, do your research and you won't get burned hiring a web designer online.
#6. Good Vibe
Trust your gut feeling. It's more reliable than you think. At the end of the day – that's exactly how individuals start businesses and relationships. Getting positive vibes from that one web designer you're interviewing – can be your sign from the above to hire a perfect-fit web designer.
Outsourcing Is Your Tinder-Match In Hiring A Web Designer Online
The booming success of platforms like Tinder is not an out-of-the-blue phenomenon. Oftentimes, finding the right person gets close to impossible. Business is no different. Upwork, Fiverr, Freelancer – these platforms are proof that finding local experts can be an unattainable goal for businesses.
If that's the case with you, try outsourcing your web design. This is a great option when you are looking for:
Free access to the global pool of IT talents with the narrow expertise
Opportunity to focus on core business processes & teams while leaving design to autonomous experts
Budget & team flexibility – a real deal-breaker for startups or businesses looking for budget-saving options
Product-market fit experience that allows creating web design based on real user testing
Increasing web design quality with world-best practices and speeding up the design process
For American and European companies where the cost of web design is high, outsourcing can become a real competitive advantage. The only question you need to find an answer to is where to outsource. The most popular outsourcing destinations (and the best-price options) are India, Argentine, Poland, and Ukraine.
Read more: Major Companies Outsourcing to Ukraine in 2021 – the Full List
Business Love Affair: Web Designers For Hire In Ukraine
Ukraine happens to be one of the top countries for IT outsourcing in Eastern Europe. With top-level skills, reasonable rates, and English proficiency combo – high ratings are no surprise.
Read more: Offshore Software Development Rates by Country: Detailed Guide
What's more, the process of hiring a web designer in Ukraine is identical to hunting down professionals in any other country. Just use one of two options. First, you can select a few top-rated outsourcing IT companies. Second, use freelance platforms with web designers for hire lists and ratings. Then start interviewing and negotiation process by using the 6 criteria checklist above.
That Someone Special: Fulcrum and Its Double Diamond Design
Fulcrum is proud to be on the list of top development partners in Ukraine by Clutch. But besides great quality and expertise, there's something special we see in our web designers… that special thing is the double diamond framework.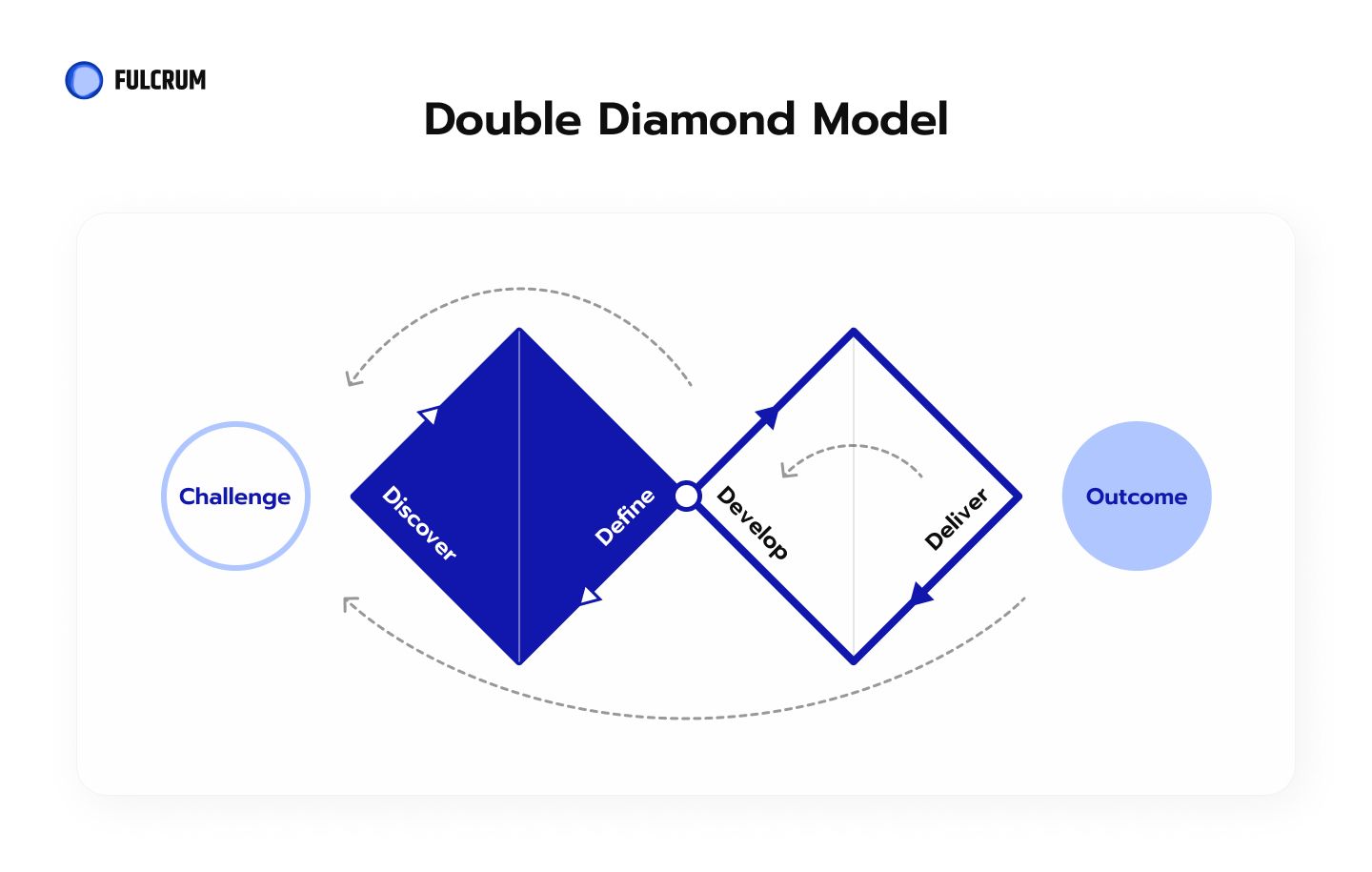 The British Design Council conducted a comprehensive study of the design processes at Yahoo, Starbucks, Sony, Lego, Microsoft, and others. They tried to understand how creatives process information to deliver actual solutions. And later created the double diamond model we use at Fulcrum to bring design solutions.
Read more about Double Diamond Design here. Or check out our designs on Behance & Dribbble.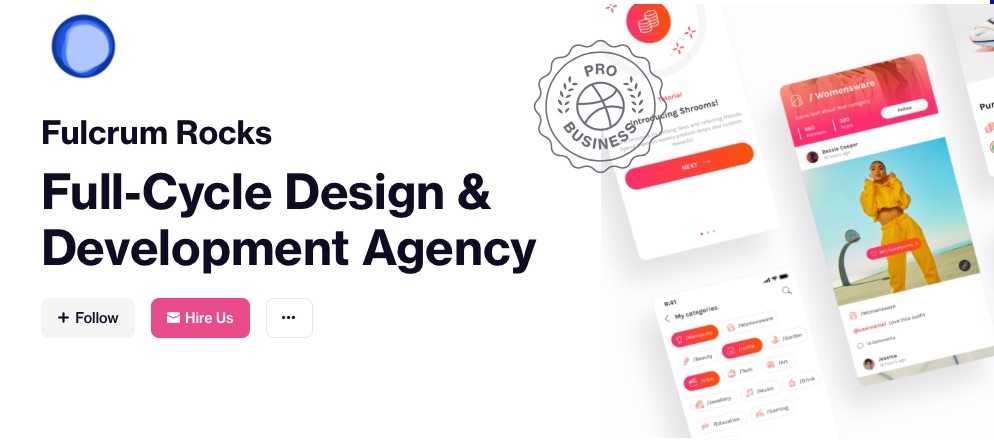 Alright, so there you have it! Hopefully, you found this article useful, and hiring a web designer online doesn't scare you anymore. Have any other questions? We're always here to answer them.
Read more:
Top Sites to Hire a Web Designer:
| Rank | Job Board | Fulcrum | Key Points |
| --- | --- | --- | --- |
| 1 | Behance | Fulcrum Behance | You can find website designers on Behance that can accommodate most budgets. |
| 2 | Dribbble | Fulcrum Dribbble | As the only platform dedicated solely to designers, Dribbble has designers of most types. |
| 3 | Toptal | - | The platform matches you with a web designer for your needs, so you can save time and energy sifting through profiles to find a web designer. |
| 4 | Upwork | Fulcrum Upwork | You can hire web designers that fit most budgets or price points. |
| 5 | Fiverr | - | Instead of posting a project, you can select pre-priced packages offered by designers. |
| 6 | Awwwards | Fulcrum Awwwards | From $95.00 /post. |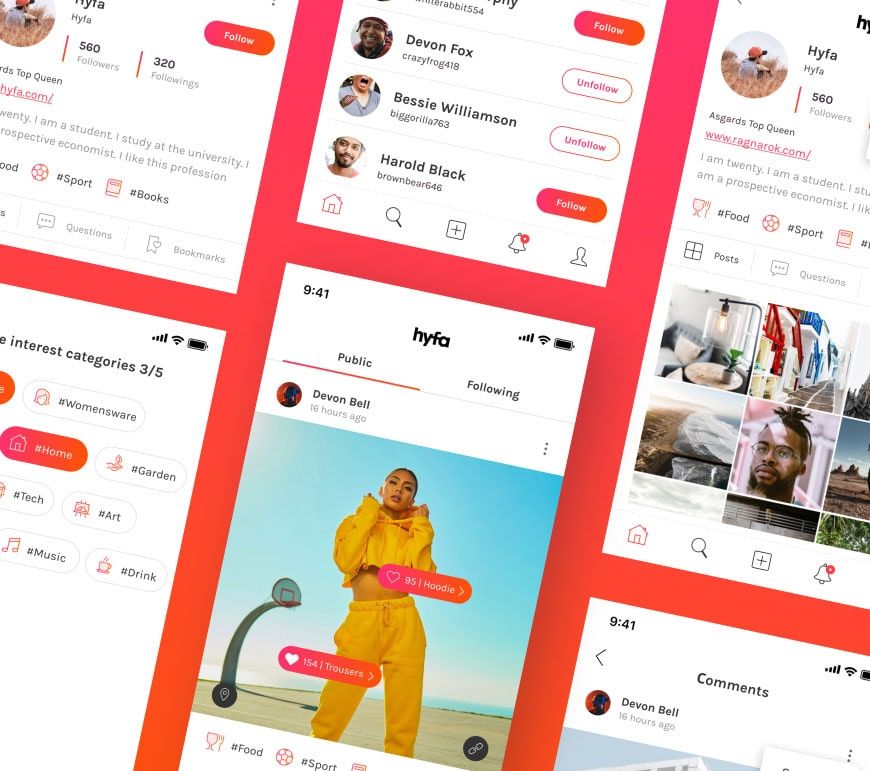 FAQ: Hire a Web Designer
How much does it cost to hire a web designer?

The cost of hiring a web designer depends on the country, budget, and the features you want your future website to have. Experienced web designers are usually able to create a website within a specific budget and timeframes.

Where to hire a web designer?

You can use freelance platforms like Upwork, Fiverr, or Freelancer to hire web designers. The other option is to hire a dedicated web designer through outsourced development agencies that provide such services.

Why hire web designer vs DIY?

Nowadays a lot of tools are available to design your own website yourself. But if you don't have needed design expertise and experience there is a high chance that your dyi design won't bring desired business results.

Why hire freelance web designer?

The top benefits of hiring a freelance vs in-house web designer are:

Opportunity to recruit global experts with a unique expertise
Freedom to focus on your core business processes by outsourcing your design
Ability to cut costs and hire a web designer that fits your budget

Kateryna Khalimonchuk
Marketing Specialist at Fulcrum Rocks
Next Article