Each client chooses the most convenient pricing model with the IT contractor. Depends on the scale of the project, its goals, characteristics, and budgets.
Compared to alternative interaction models offered at Fulcrum Rocks, a dedicated development team is great for creating large and long-term projects with frequently changeable requirements. It's flexible enough regarding the workload & tasks, costs & resources, and, of course,  the team itself.
In the next 10 minutes, you will learn what to expect while working with a dedicated development team. And why exactly this method is a breakthrough for IT outsourcing.
Overview of Outsourcing Pricing Models
Here is a short overview of all pricing models offered in our software development agency.
Fixed Price
In the fixed pricing model, contactors come up with concrete pricing for their set of services in advance. The cost of app development is negotiated in advance and does not change regardless of the number of developers involved in the project.
This Fixed Price model serves best for short-term or urgent projects. For instance, a client launched a small pilot project in the smallest terms (1-2 months) to minimize the financial risks in case of failure.
The main requirement of the Fixed Price model is detailed project documentation and terms. The catch is that a client needs to be 100% confident in the written instructions and have no doubts about making any change. Otherwise, you will have to sacrifice functionality for the sake of deadlines.
Time and Materials (Time and Expenses, T&M)
In the Time & Material model, the service pricing generates from the time spent by the team and materials for the development of the project. T&M is most often used to determine the exact cost of the finished product.
Such a model works great for small and medium-term projects. It's especially effective when a client needs to develop different project chunks at different times. The pricing is typically hourly-based and agreed in advance.
Dedicated Development Team
The third and most resource- and time-consuming service offered is the Dedicated Development team. It is the 100% engagement of the Fulcrum Rocks team in your project.
Dedicated team is the crew of professionals you choose to hire. The price includes monthly salaries of all employees + administrative costs. Dedicated team is best for long-term projects & when the scope of work isn't clearly defined.
In the given model, a client specifies all the project requirements and controls the workflow. The outsourcing vendor takes care of the remaining moments of the project development. For instance, Fulcrum Rocks takes accountability for
the provision of the tools;
communication;
entire workflow organization.
By hiring a dedicated team, you are hiring a well-coordinated organism. It gets inspired by the clients' goals, follows their directions, and will be responsible for any possible force majeure.
When Do You Need a Dedicated Development Team
No secret, the entire dedicated team is the costliest interaction model of all three. To create a quality product that meets the client's best expectations, a whole lot more resources have to be involved.
How to know if a dedicated team model will be a meaningful investment?
You are a startup, established business, or a digital agency;
Your project is likely to scale and expand, so you need someone to take care of those tasks.
This would a long-term project that takes approximately (2+) months to complete;
You expect 100% dedication from the entire team;
As a client, you want active participation in the project development. This may include joining a team during sync ups, retrospectives, etc;
You are flexible with your project budget and ready to invest extra in developing extra functionality.
Benefits Over Other Pricing Models
Cost-effectiveness
As controversial as it sounds to the last point of the list above, hiring a dedicated team indeed helps you save on many expenses. Clients don't pay for the overall infrastructure. That includes costs for renting an office, purchasing equipment, paying electricity bills, etc.
Hiring a well-coordinated team of professionals lets to drop the organizational part. It allows you to focus on the project. Invest in technology research and business analysis.
Best Fit for Large & Complex Projects
When you can't predict where your project is going to take you, a dedicated team is the only good pricing model to go for. It's flexible enough to adapt to any changes.
Access to IT Expertise
When you hire a dedicated development team, it makes up for the talent shortage to bring your unique business idea to fruition. You get the most valuable resource: an experience of experts in development, design, marketing, etc.
High Work Efficiency
The fact is, any development team puts more effort into the long-term project. Ultimately, it helps improve workflows, brainstorming solutions, and assess the project's strengths and weaknesses. Long-term cooperation usually stimulates a high-quality result.
Product Approach
If long-term cooperation brings better results, it's because of the most special product approach. Focusing on the product approach is much easier to do in a dedicated team model.
Direct Communication & Team Monitoring
Working with a dedicated team, you gain complete control over the project through daily communication. We use JIRA, Skype, Slack, Basecamp. Constant communication helps both a team and a client to think of solutions and generating better ideas.
Development Process Under Control
A client has control over team management and the recruitment process. It's up to them whether to control the entire process on their own or entrust this job to a team lead.
In both cases, clients will stay aware of the project successes thanks to regular reports from a development team. At Fulcrum Rocks, we try to update clients on their project successes every week.
Team Scalability
From the very beginning, a client may decide on the number of specialists that will be involved in software development. Just like they can recruit more specialists in the process, they have the same right to reduce this number.
Transparent Pricing System
The total cost of the project is calculated transparently – from the set tasks and the time required to complete them. Clients should be prepared to pay extra for unexpected costs (extra functionality added on top, etc). Also, the client is accountable for the monthly wages of each team member.
Dedicated Team: Fulcrum Rocks Case
Fulcrum Rocks is a Ukraine-based company engaged in the art of app development. We have worked on 15+ large projects of clients from all over the world: from Boston and San Jose to Tel Aviv and Singapore.
Located in one of the offshore development centers of Eastern Europe, we have a chance to keep our expenses low while involving skillful specialists in our clients' projects.
KÖR Dedicated Team
A dedicated team pricing model was a part of our cooperation with the KÖR – the first-ever educational platform for drivers in Norway. Read more about KÖR's user journey in the given link.
They have a very good product vision, and they share our long-term goals. They are a young team, and I think they are hungrier than a lot of other developers that we talked to.
Øyvind Holm-Johnsen, CEO at KÖR
OUTSOURCE DEVELOPMENT
We stay dedicated & laser-focused on your product no matter the distance
Get in Touch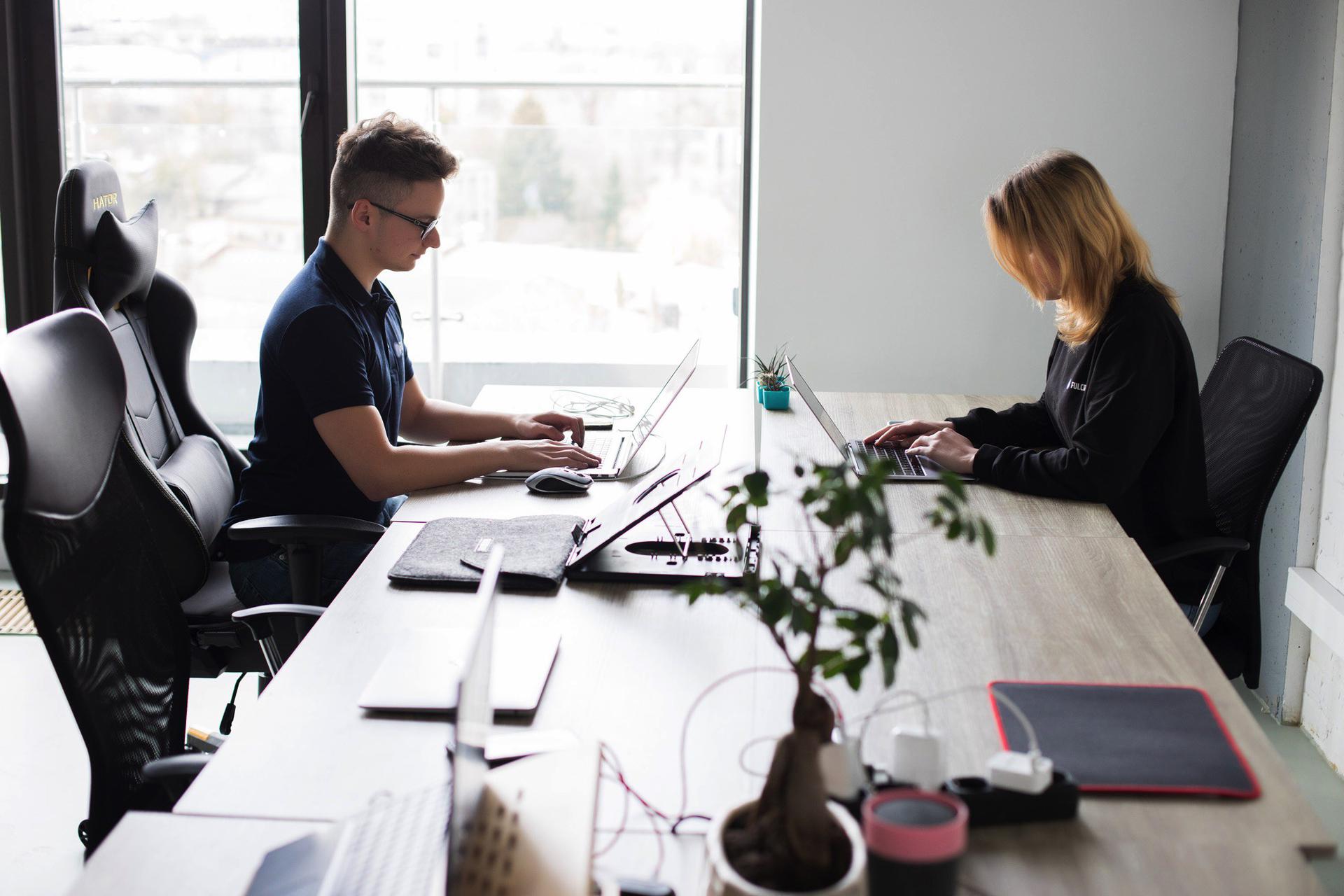 Buff Dedicated Team
Buff is a popular loyalty program for gamers. Right now the platform has 200K users worldwide. The app has its own coin-economy, reward system, and marketplace.
They deliver on time and in budget. We have really close communication on a daily basis. We use Slack and Jira to communicate. They also travel to us, and we travel to them. It's a very hands-on partnership.
Elay De Beer, CEO at BUFF
So…Dedicated or No?
The dedicated team model has already proven itself as a breakthrough in outsourcing practice.
And if you are still doubting whether it's worth investing in a dedicated team, remember just one little thing:
Your investment goes not to the team but rather to a dedicated result of the highest quality!
Fulcrum Rocks experts are proactive and result-oriented. We know how to form a dedicated development team consisting of the most skillful developers, designers, project managers, marketing specialists, and QA engineers. If you are interested, drop us a line.

Kateryna Khalimonchuk
Marketing Specialist at Fulcrum Rocks
Next Article