Fulcrum Design Services for Data-Rich Platforms & Smart Mobile Apps.
Get a quote
For startups who wish to have one-of-a-kind, compelling & polished app that looks and feels great.
Product
Design
From an idea to a winning UI/UX design for your app.
Complete Website
Overhaul
All-in-one pack for your website redesign.
UX Audit
Uncovering UX gaps to increase conversion.
Usability Testing
We research, test and solve
giving you UX tips and lo-fi
wireframes.
Made for
smooth
development
Fulcrum designs for development. This means our designs are easy to implement on the tech side, yet they stay beautiful.
Stunning & informative dashboards
5000+ UX specialists using our templates
Consistent design systems
Pre-made blocks to save development time
Expertise in UX audits & usability testing
When design briefs sound like...
" I don't know
just make it
fabulous"
This is the design brief that we know how to work with. Our designers always run a few concepts, so you can choose one reflecting your product the best.
Business Analyst
Project Kick Off & Tech Requirements;
Stakeholder Interviews;
Workshops;
Product Researches (Market, Competitors, Benchmark Etc);
User Flows;
Product Scoping & Functionality Prioritization
UX Designer
User Research;
User Interviews;
Usability Testing;
Expert UX Audit/Review;
Jobs-To-Be-Done;
Best Practices Research;
Workshops;
Wireframes
UI Designer
UI Concepts;
Design Systems (UI Kit);
UI Layouts Based On UX Wireframes;
Creative Solutions For User Tasks;
Illustrations & Animations;
Adaptive Product Design;
Design File For Development
Some people might say that outsourcing is NEVER the solution. Well, fortunately, our clients say otherwise.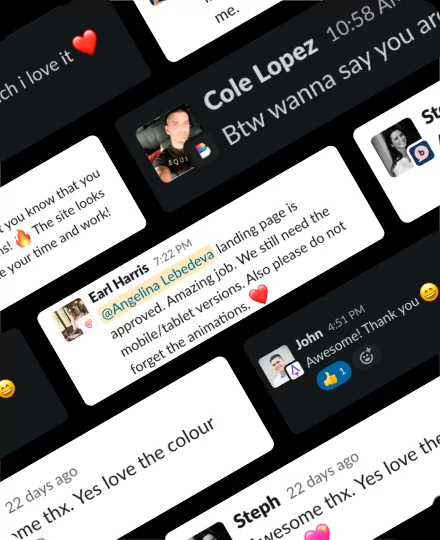 They've analysed what we need and had provided us with a design of an innovative, functional & user-friendly website.
Working with the designer is great, everything is on time and the quality of work is spot on. Would definitely recommend.
During our partnership, Fulcrum managed to render all the features the client required on the website, still making it user-friendly and stylish. The development went really smoothly too.
Double diamond
design
process
When customers come to us with problems, we, of course, start looking for the best solutions. To find such, we apply Double Diamond Design Process.
British American Tobacco (BAT) is a global tobacco company. Its products include cigarettes, tobacco, and such nicotine brands as the tobacco heating device Glo.
600%

Conversion Growth

80%

Longer Session Duration

400%

In Website Revenue
Free UX design checklist
How exactly will UX/UI Design prevent your users from no longer experience frustration or confusion? Well, with our free checklist you can see by yourself. We've collected 100+ UX criteria and packed them into one Notion template with descriptions, examples & recommendations.